The BU Research Staff Association (RSA) is a forum promoting BU research culture. Research staff from across BU are encouraged to attend to meet with others researchers, disseminate their work, discuss career opportunities, hear updates on  BU's implementation the Research Concordat, and give feedback or raise concerns that will help to develop and support the research community at BU.
BU Research Staff Representatives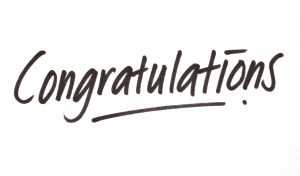 Following the recent recruitment exercise, Dr Christina Stantis has accepted the role of BU Research Staff Association (RSA) representative, alongside Dr Michelle Heward.
The BU Research Staff representatives facilitate the BU RSA activities and attend the BU Research Concordat Steering Group and the University Research and Professional Practice Committee (URPPC) to provide an update on the BU RSA and raise any feedback or concerns. This ensures that feedback and concerns raised by research staff are fed into the BU Research Concordat Action Plan, so that they are addressed going forwards.
Faculty Research Staff Representatives
Each Faculty also has at least one Research Staff Representative. Their role is to attend Faculty Research and Professional Practice Committees and the BU Research Concordat Steering Group to provide an update on the BU RSA and feedback any comments or concerns. The current post holders are: