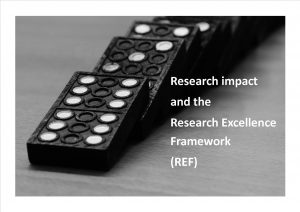 The impact of your research directly affects BU's ability to do more research.
Thursday 25th April 14:00 – 16:00 Talbot Campus
This session will explain why, providing a brief introduction to the Research Excellence Framework (REF) and exploring the impact element of the submission.
This session looks at how impact is defined for the purposes of the REF, what a good impact case study looks like, (and what a bad one features), how impact case studies are developed throughout the research lifecycle and what you need to think about ahead of the next REF submission.
The aims & objectives of this session are:
to examine the extent to which you are in a position to develop an impact case study for the REF
to explore how you can develop the impact of your research to ensure a strong submission for the next exercise
See the event details or more information and to book onto this session.