The UK Government has produced a number of technical notices and provided details of the governmental Departments responsible for specific sectors and EU programmes. This has been done as part of no-deal Brexit preparations.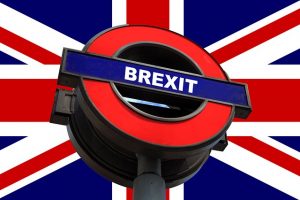 A number of Departments have drafted documents detailing plans to support UK researchers, universities and businesses who benefit from EU funding schemes, if the UK leaves the EU without a deal. Where applicable, the notices also set out how the Underwrite Guarantee, and the Post-EU Exit Guarantee Extension will operate if there is no deal.
More details are available on the 'The Government's Guarantee for EU-funded Programmes if the UK Leaves the EU Without a Withdrawal Agreement (No Deal)' website. Website provides links to individual technical notices related to such programmes as Horizon 2020, Erasmus+, European Social Fund, European Regional Development Fund, Creative Europe, Europe for Citizens and some others. These are in addition to a wide range of other technical notices and announcements for specific sectors, which are available on the GOV.UK website.
Several submission portals have been developed by the UK Government to collect data of EU-funded projects. For example, UK Research and Innovation (UKRI) launched a portal to collect basic information from UK beneficiaries of on-going Horizon 2020/FP7 projects (the RDS have populated this on behalf of all awarded projects to BU); the UK Cabinet Office has set up a portal for recipients of funds under such programmes as Health for Growth, Rights, Equality and Citizenship Programme, Erasmus+, Competitiveness of Small and Medium-Sized Enterprises, Europe for Citizens and Creative Europe; the Department for Digital, Culture, Media & Sport has a dedicated portal for recipients of funds under Creative Europe and Europe for Citizens.
With regards to applying for new Horizon 2020 grants, in a no deal scenario the UK will automatically be assigned a third country status. With calls open to the third country participation, those will also be open to the UK applicants to participate and even coordinate collaborative projects. However, this may not be a case for European Research Council (ERC) and Marie Skłodowska-Curie actions (MSCA) applications – there are restrictions for third country participation in these actions, for example, as regards ERC grants, the PI has to be hosted by an institution in a Member State/Associated Country (MS/AC) and 50% of their total working time has to be spent in MS/AC.
If a no-deal scenario takes place shortly after a call deadline, the approach that the European Commission will follow regarding eligibility and evaluation of ERC and MSCA proposals is currently unknown. The Government and involved institutions are aware of potential issues that could arise and are working closely in seeking a solution.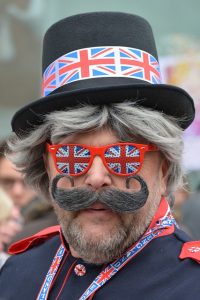 BU academics having concerns regarding their research funding after Brexit or questions before applying for a new EU grant are welcome to contact Ainar Blaudums, International Research Facilitator, Research Development & Support directly, or ask your Research Facilitator/Funding Development Officer for advice.