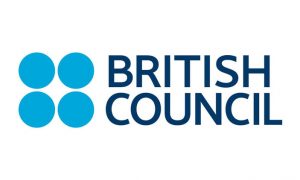 Institutional Links provides grants for the development of research and innovation collaborations between the UK and partner countries. The British Council runs Institutional Links in partnership with research and higher education institutions globally.
We also deliver Institutional Links under the Newton Fund. Under the Newton Fund, Institutional Links grants facilitate research that tackles local development challenges such as extreme weather conditions, access to affordable health care, food and energy security.
These grants are funded under the Newton Fund, a UK Government initiative funded by the UK Department for Business, Energy and Industrial Strategy (BEIS), together with partner funders from around the world. The Fund aims to promote the economic development and welfare of either the partner countries or, through working with the partner country, to address the problems of low-income and vulnerable populations.
Priority areas: Partner countries may specify priority areas and will only accept applications within these. Priority areas are listed in the guidelines document.
ODA requirement: All applications must meet the required relevance to economic development or social welfare.
Partner Countries
Brazil
Egypt
Indonesia
Thailand
Coming Soon
Colombia
Mexico
Philippines
Turkey
Eligibility Criteria
Leading or Established Researchers can apply to be Principal Applicants (as defined by the EC – download information here ).
Each proposal must have one Principal Applicant from the UK, as well as a Principal Applicant from the partner countries listed above.
Please download and view the list of eligible UK research institutions .
Other eligibility criteria apply – please see the applicant guidelines document.
Deadline
9 August 2019, 16:00 UK time
Contact
If you have any questions, please contact Alexandra Pekalski (apekalski@bournemouth.ac.uk)