The British Academy / Leverhulme Small Grant scheme opens on Thursday, 4th September. If you are planning on submitting an application, don't miss this opportunity!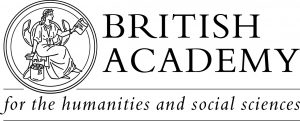 Senior staff members from the British Academy are visiting on 10th September, 11:00 – 14:00.
They will provide an overview of the British Academy and its remit, the type of funding offered, their grant-awarding processes, and some key considerations. Then a selection of BU award-holders will give short presentations on their experience of the application and project management processes. There will be opportunities for questions and discussion. The event will be followed by a networking lunch. See the intranet page for more information and how to book.
During the lunch period, 8 one-to-one sessions will be available to be booked with the British Academy staff. If you are interested in booking one of these slots, please contact the RKEDF team with details of the particular scheme you wish to apply for or topic you wish to discuss.