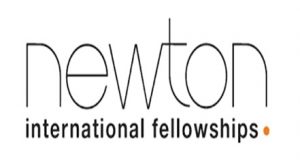 Application deadline Thursday 26th March 2020, 3pm UK time
The Newton International Fellowships enable researchers to work for two years at a UK institution with the aim of fostering long-term international collaborations. The Scheme aims to attract the most promising early career postdoctoral researchers from overseas in the fields of natural sciences, physical sciences, medical sciences, social sciences and the humanities.
The Newton International Fellowships Scheme is delivered by the British Academy, Royal Society or the Academy of Medical Sciences- please see below links for call guidance :
The British Academy is the UK's national body for the humanities and social sciences – the study of peoples, cultures and societies, past, present and future.
We are the independent body in the UK representing the diversity of medical science. Our mission is to advance biomedical and health research and its translation into benefits for society.
The Society's fundamental purpose, reflected in its founding Charters of the 1660s, is to recognise, promote, and support excellence in science and to encourage the development and use of science for the benefit of humanity.
Research must be within the remit of the funder.  Please ensure you read the guidance for the specific funder subject coverage to determine which of the above funders you will submit your proposal.
If you wish to discuss further please don't hesitate to contact me at apekalski@bournemouth.ac.uk or alternatively call me on x61204