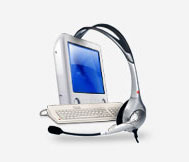 We have been notified of the following AdvanceHE webinar, which is open to those at member institutions only:
Facing the Future – Dual role of the academic
As part of our enhanced range of member benefits for the 2019-20 academic year, we are running a series of webinars which cover the themes of 'facing the future' and 'global perspectives', and will focus on creating and sharing new knowledge as well as an opportunity to engage in discussion with colleagues from Advance HE member institutions globally.
The fifth webinar of the Facing the Future series is entitled 'Dual Role of the Academic'. The objective is to provide thought-provoking, forward-looking ideas and to stimulate discussion on the balancing research and teaching. The current global pandemic provides an opportunity to pause and consider our roles and future careers.  How prepared are you for the future, what skills do you already have that can be enhanced as we start to work differently?  The webinar on "The dual role of the academic", provides a provocation to take action to think about your own future.
The webinar will look at different lenses of the dual role of the academic. Speakers will address the challenge:
balancing research and teaching – how do you balance the two and maintain career development?
3rd space academics, industry experience vs academic career – how do you re-establish a career within academia?
Professoriate: leadership and management vs. research or teaching.
The webinar will take place on Friday, 24th April 2020, commencing at 14:00 for one hour.
For more information and to book, please see the AdvanceHE website. You will need to register to access the booking system.
This post is for information only. Bournemouth University is not responsible for the content or any other aspects of such external websites