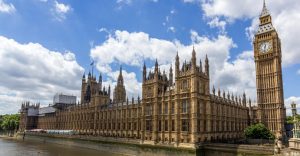 The Parliamentary Office of Science and Technology (POST) board has approved four new POSTnotes on:
AI and healthcare
Developments in vaccine technologies
Distance learning
Regulating product sustainability
Work on these will be starting in the following months. They are looking for experts to contribute their insights, literature or as external reviewers. For more information on what contributing to a POSTnote entails, click here. And if you'd like to receive updates about POST's work directly to your inbox, you can subscribe to the monthly newsletter here.
Please ensure you notify the policy team and impact officers if you intend to contribute to any of the POSTnotes.
POST also has two new resources to give you all the information you need on engaging effectively with Parliament:
Webpage on researcher engagement with Parliament around COVID-19 and its impacts
If you want to know where the opportunities to engage with policymakers lie, go to: Engaging with Parliament as a researcher around COVID-19 and its impacts. It contains details of the Expert Database, which some of you have signed up to, and up-to-date details of all select committee inquiries relating to COVID-19. If any new opportunities come up, this page is where to find them.
A short guide to producing research to support the work of UK Parliament
Some of you may already be drafting project proposals for research relating to COVID-19 and its impacts. If you want help and guidance on how this can translate to policy impact, POST has also produced this guide. It gives an overview on what Parliament is and does, how it uses research, KE mechanisms, and a page of tips on shaping proposals and what to do when conducting research and disseminating findings.