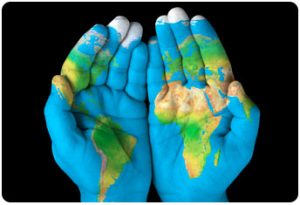 You are invited to attend the online launch event on Wednesday 11thNovember from 14:00 – 15:00. 
The new Institute for Modelling Socio-Environmental Transitions (IMSET) is focused on addressing the most significant global challenge facing humanity today:
How can we manage and respond to environmental change in order to prevent societal collapse? 
IMSET is looking at how past societies were affected by environmental change (e.g. climate change, habitat & ecosystem destruction, resource depletion, soil erosion, pollution, wildlife extinction, changing sea-levels), how they responded to these and, therefore, what are the most sustainable options available to present-day societies under similar pressures.
IMSET is bringing together staff and students from across BU to create exciting and innovative research and impact. The institute is led by Dr Emma Jenkins, Dr Fiona Coward and Professor Adrian Newton. They are accelerating collaboration with colleagues with complementary interests such as disaster response, advanced modelling, sustainable heritage economy options and the effects of environmental change on human health and wellbeing.
To learn more about this pioneering institute and find ways to get involved, please attend the online launch event on Wednesday 11th November from 14:00 – 15:00. Please book via Eventbrite or email sia@bournemouth.ac.uk for the diary invitation with online link to be sent to you.
For more information about IMSET, or for further details on how to get involved, please contact sia@bournemouth.ac.uk.