This is part of our series on using online environments and platforms in engaging public audiences with research. You can read more about how BU has adapted to online engagement over the past year in a previous post.
---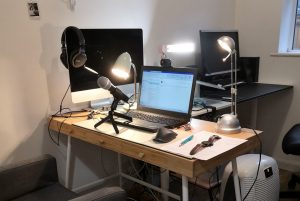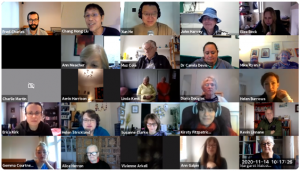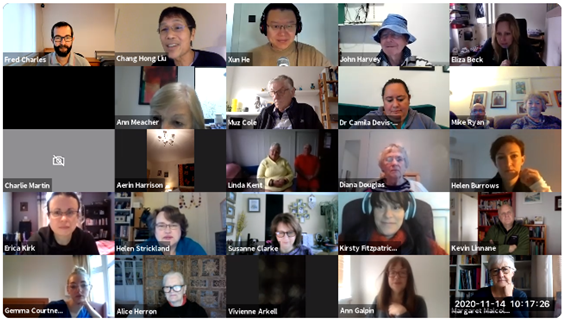 The ESRC Festival of Social Science is an annual celebration of the social sciences, offers a fascinating insight into some of the country's leading social science research and how it influences our social, economic and political lives – both now and in the future. Bournemouth University is a partner of the Festival and has contributed events and activities every year since 2011. For researchers, the Festival is a fantastic opportunity for funded support towards engaging specific audiences in research and generating research impact.
The Festival of November 2020 was unlike any other. When we began preparations in April 2020, no one knew what situation we would be in by the Festival week in November. Luckily, we requested that all applicants propose online events, events with an online backup plan, or activities that could still happen within restrictions. In response, our academics proposed an impressive variety of innovative events to share their research with public audiences. We whittled applications down and worked with the event leaders to support and develop their plans as we moved through the changing world of summer and autumn 2020.
In the end, this approach paid off well, the Festival was held as a digital-first event and we held five live online events and an online exhibition, engaging a wide variety of public audiences with our varied research.
▸ See what events took place

Picturing and voicing responsible online gambling
The stereotype of the problem gambler no longer holds true – digital connectivity means we are all now exposed to online gambling and the risk of addiction.

This virtual exhibition looks behind the scenes of the online gambling industry – discover how platforms use artificial intelligence, targeted advertising and behavioural science to keep gamblers hooked – and how you can avoid falling prey to these tools. We'll also share the diverse stories and voices of those affected by online gambling, through specially commissioned works of art.

This online exhibition was established in 2019, but 2020 saw the addition of new material commissioned from another artist.

Reading the room: how your brain judges the mood of a crowd
From speaking in front of an audience to policing a riot, the human brain has to judge the mood of a crowd in an instant. We shared what the latest research methods, including virtual reality and human electroencephalography (EEG, which measures "brain waves"), can tell us about face perception provided opportunities to test your own abilities.

Female political leadership at a time of crisis
During the recent pandemic, female political leaders have received widespread praise for their handling of this crisis. New Zealand PM Jacinda Ardern has been lauded as the figurehead of empathetic leadership, Nicola Sturgeon's measured approach to the crisis has earned her praise from the news media, and Taiwan's leader, Tsai Ing-wen has kept deaths from Covid-19 in single figures. Female leaders have challenged stereotypes of strong leadership and how we think and feel about women in positions of authority.

This discussion focused on how women in positions of political leadership make us feel in our anxious times. With attention to intersectionality, it combined presentations from experts on the psychodynamics of female political leadership, with a reflective group discussion led by a psychotherapist, to explore how social, psychological and political factors interact to shape attitudes and feelings about gender and political leadership at times of social and political crisis.

Dorset Unlocked: Special spots of Dorset for heritage and nature
This open chat with experts in archaeology, heritage and ecology looked at why getting out into the special spots that Dorset has to offer means so much to us. Together with students, they chose a few of their favourite places.

Professional decision making in health and social care
This interactive workshop explored how social care professionals at different stages of their careers make decisions regarding people who are unable to make their own decisions – due to their mental capacity, developmental stage or substance use. These are high stakes and complex decisions often made in conditions of uncertainty where risk to an individual's health and wellbeing is a significant concern.

Using decision-making games, simulations and experiments, the participants explored the processes of decision making.

Comics and COVID-19: Communicating Public Health and Wellbeing
From the fear of getting sick to the chaos of working at home, from the struggles of full-time parenting to the threat of economic upheaval, this brief masterclass looked at how recent data comics on COVID-19 explore the complexities and potential of presenting data in more humanising ways.
Despite having developed skills in online teaching for several months, our event organisers' plans challenged them to new levels in hosting their online events. All of the events juggled multiple contributors and presentations, some using video and interactive engagement tools. These elements provided a lot to consider, as event organiser Dr Xun He described in a blog post;
"This was the first public event I did online. To be honest, I was a bit anxious because there could be so many potential technical glitches during the event, not to mention that it would feel so different without being able to talk face-to-face to the audience in this unusual time. There were also technical considerations to take on board to run an engaging public event."
Paying attention to the details of how you present yourself on video can often be an afterthought, so it was impressive to see how event holders handled multiple high-quality webcams, microphones and lighting to provide to provide the clearest link between themselves and their audience as they shared their research.
Despite online events providing unique difficulties and opportunities, it is important that these do not distract from the principles of high quality public engagement with research. We supported event-holders to be clear on what they wanted to achieve with their events, the audience they wanted to engage with and the best methods for doing so. In addition, our academics evaluated how the audience engaged with their research through observation, small group discussions, polls, quizzes, surveys and note boards such as padlet.
Once again, it is difficult to know for sure what the ESRC Festival of Social Science 2021 will look like – what restrictions we may be working within and what new opportunities may be presented. Our call for proposals will launch soon (watch this blog and the Public Engagement with Research Network for updates) and I'm looking forward to seeing the innovative plans developed by BU to share our diverse and fascinating research.