A series of posts featuring BU's impact case studies for REF 2021. (These are edited versions of the final submissions – the full impact case studies will be published online in 2022.)
Emotional processing and its impact on mental and physical health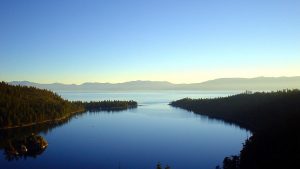 Research areas: Clinical Psychology, Health Care Statistics & Epidemiology
Staff conducting research: Professor Roger Baker, Professor Peter Thomas, Dr Sarah Thomas
Background: In the late 1970s, Professor Baker began to see a connection between physical symptoms and the way earlier stressful events were emotionally processed. Emotional processing is a type of natural healing that protects people from emotional distress. However, there are some styles of emotional processing that inhibit successful processing and which could contribute to psychological disorders or psychogenic conditions, i.e. physical illnesses which have a psychological cause.
Together with a project team and clinicians, Professor Baker began the development of the Emotional Processing Scale (EPS) in 2000. Research findings indicated that nearly every psychological disorder they studied revealed significant difficulties with emotional processing. In 2012, the team collaborated with 70 research groups globally to develop a wide range of cultural, diagnostic and healthy norms. The final EPS consisted of 25 questions, covering five different dimensions, and was published in 2015.
Emotional processing offers an alternative approach to diagnoses of psychiatric illnesses. Problematic ways of emotional processing are implicated in nearly every type of clinical condition, from psychological disorders to medical conditions with or without organic pathology. The development of EPS has enabled clinicians to identify patients for therapy and measure change in significant emotional dimensions during therapy. It has also led directly to the development of emotion-based therapies in post-traumatic stress disorder (PTSD), tinnitus and psychogenic epilepsy.
The impact:
Patient benefits in the UK
The EPS is used as a tool to diagnose and treat people with a variety of physical, behavioural and emotional pathologies. It has been employed by clinicians and in teaching, with examples including:
a consultant clinical neuropsychologist at Dorset HealthCare University Foundation Trust;
a psychologist working with the Dorset Youth Offending Team;
Sheffield's Specialist Neurology Psychotherapy Service, for the treatment of patients with non-epileptic seizures; and
the Open University, which invited Professor Baker to contribute material on panic attacks – based on his Emotional Processign Model – for their new MSc in Psychology. The material has also been re-purposed for its OpenLearn Platform, where it has had more than 30,000 unique visits since March 2019.
Healthcare guidelines and policy
The British Psychological Society (BPS) awarded the EPS a 4/4* (Excellent) evaluation, describing it as "spearheading a revolution in thinking to overcome the limitations imposed by the 'medical model'… [it] makes it possible to explore more fully the contributory role of key emotional factors in psychopathology and psychological therapy." The Emotional Processing Scale now has BPS Registered Test status, which provides clinicians with reassurance that it meets the necessary quality standards.
A global resource
The EPS has been translated into 19 languages and been used by therapists, psychologists and teachers in France, Poland and Italy, while Professor Baker's three self-help books – Emotional processing: healing through feeling, Understanding trauma: how to overcome post traumatic stress and Understanding panic attacks and overcoming fear – have sold more than 90,000 copies worldwide in total. They have been translated into French, German, Polish and Czech and continue to receive positive reviews, including: "Best book ever if you suffer from panic attacks" and "My doctor told me to buy this book. It certainly worked for me."
Supporting trade policy: Brexit and beyond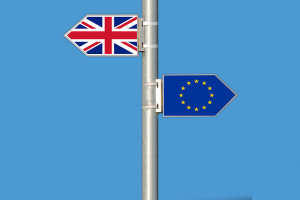 Research area: Economics
Staff conducting research: Professor Sangeeta Khorana
Background: From 2008, Professor Khorana took the lead in a series of studies on trade agreements, which demonstrated how data and techniques can support trade negotiations. In 2015-17, she led research on the European Commission's 'Public Procurement Initiative' project, developing a methodology to use contracts data for negotiating free trade agreements with third countries, and devising a template that uses statistical tools to analyse negotiating positions.
As co-investigator for the European Commission's 'Europe for Citizens' programme in 2015, Professor Khorana carried out research on the Transatlantic Trade and Investment Partnership (TTIP). This led to her co-editing a book for EU member states to enable them to understand the implications of TTIP and how an agreement could affect the future of global economic governance.
After the UK's EU referendum in 2016, Professor Khorana's research focus shifted to an examination of the likely economic impact of Brexit. Her expertise in this area fed into the Handbook on the EU and International Trade – used as a learning resource and reference guide – as well as an edited book on Brexit, produced in conjunction with the Commonwealth Secretariat. More specifically, she has utilised her computable general equilibrium techniques, which combine economic theory with real economic data to compute the impacts of policies or shocks in the economy, to conduct a series of economic impact assessments on Brexit.
The impact:
The Department for International Trade (DIT)
The DIT approached Professor Khorana to seek her expertise on trade negotiations post-Brexit. Her subsequent involvement included:
 contributing directly to the 'Market Access' project, an ongoing initiative at the DIT, to support UK trade negotiators in trade talks with the USA and Australia;
membership of the Expert Advisory group on Public Procurement and Expert Advisory member of the Department of International Development's Trade and Development group;
advising DIT officials on which sectors the UK could target for greater market access in a trade deal with the USA and Australia.
Welsh Assembly
The Welsh Assembly commissioned Professor Khorana and Welsh Assembly Adviser at Aberystwyth, Professor Nicholas Perdikis, to report on the economic implications for Wales of the UK's departure from the EU. The 2017 study's findings – that the Welsh economy would suffer under all scenarios – informed Senedd Cymru's (the Welsh Parliament) decision to update its policy, stating that Wales "must maintain full and unfettered access to the Single Market" post-Brexit. This became the official policy position adopted by the Welsh Government at Westminster from 2018-2020.
Professor Khorana also gave oral evidence to the UK government's Welsh Affairs Committee in September 2020, providing an updated assessment on Wales' preparedness to leave the EU on 1 January 2021. The Welsh Parliament acknowledged Professor Khorana's contribution and support in making a decision on future trading with the EU, noting that the 2017 report "systematically influenced" its analysis of the impacts of post-Brexit UK-EU trade agreements on the Welsh economy.
Scotch Whisky Association (SWA)
Between May and November 2018 Professor Khorana researched the impact of Brexit on Scotch Whisky exports, and utilised CGE modelling techniques to examine potential scenarios. The findings presented loss of market access for all Scotch whisky producers, and especially those making the more expensive single malt. The SWA used Professor Khorana's estimates of potential costs of the different scenarios in its Position paper, aimed at defending the industry's interests at Westminster, and recognised that it enabled it to prepare for the different Brexit scenarios and associated costs.
Dorset business sector
Professor Khorana also led briefings for the Dorset Engineering and Manufacturing Cluster, advising more than 70 local businesses on the effects of Brexit on exports and their workforce. These sessions enabled members of the Cluster to understand how to prepare to mitigate the effects of various scenarios on the UK's departure from the EU.