A series of posts featuring BU's impact case studies for REF 2021. (These are edited versions of the final submissions – the full impact case studies will be published online in 2022.)
Using a computer model (MORPH) for environmental decision-making to balance the needs of birds and society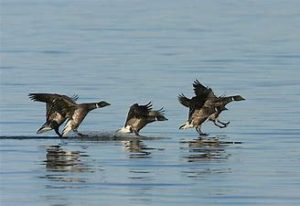 Research area: Conservation Ecology
Staff conducting research: Professor Richard Stillman
Background: The development of BU's unique computer modelling software, known as MORPH, addressed the need for a robust method of predicting the effects of a diverse range of activities (e.g. housing and port development, shellfishing, recreational pastimes) on legally protected bird species. MORPH creates virtual versions of real ecosystems, including realistic ways in which animals respond to changes in their environment.
BU's research on diverse bird species globally, conducted with former colleagues at the Centre for Ecology and Hydrology (Furzebrook/Winfrith), provided the basis for MORPH's detailed understanding of the behaviour and ecology of coastal and wetland birds. Although it is a single piece of software, MORPH can simulate multiple systems, and, in effect, learns how to mimic different environmental conditions, species behaviour and physiology. This flexibility is key, as it means MORPH can be applied rapidly to a diverse range of systems without any time-consuming changes to its underlying computer code.
It is initially set up for present-day conditions for which the behaviour of birds in the real system is known. Its predictions are then compared to observations to determine whether it represents the system with sufficient accuracy to reliably inform decision-making. The environment within MORPH is then changed to predict how changes in the real world may impact the birds, with the results used to inform decision making. MORPH is a rare example of a model that is able to make such predictions accurately, relying on the fundamental evolutionary principle that both model and real birds will always behave in ways that maximise their chances of surviving and reproducing.
Since 2007, MORPH has been used to model 25 bird species in 22 sites in Australia, USA, Europe and the UK – BU's Individual Ecology website details all applications of MORPH, funders, publications, species modelled, issues addressed and conservation recommendations. The model is increasingly being used by industry, conservation NGOs and government organisations to improve the cost effectiveness of their work, set sustainable fishing quotas, and understand the impacts of new developments and human activity on the birds.
The impact:
Improving regulation of infrastructure development and plans
Independent coastal partnership Solent Forum commissioned BU to measure the potential effects of housing development on the local wintering bird population. MORPH predicted that the construction of 60,000 houses over the next 13 years could potentially increase the mortality of wading birds; as a result, the developers had to offset any negative effects by making contributions to fund conservation per house built, based on a sliding scale according to the number of bedrooms. Between 2014 and 2020, this totalled £3.4 million, which went towards creating Bird Aware Solent, a partnership that aims to raise awareness of protected birds.
BU worked with Natural England (NE) to asses the effects of habitat loss and disturbance on wildfowl populations due to new developments. This enabled NE for the first time to predict whether such losses might result in a decline in protected bird populations.
US-based conservation organisation Ducks Unlimited commissioned BU to look at the effects of habitat loss and disturbance on black brant geese in California and used the findings as a key piece of evidence for an impact assessment of the environmental effects of the expansion of aquaculture activity in the area.
Enhancing sustainable shellfishery management to allow economic growth while better conserving protected bird species
MORPH was used in the Wadden Sea, Netherlands – the world's largest unbroken system of intertidal sand and mud flats – to help determine whether cockle harvesting could continue in 2020/2021. The decision depended on evidence that the management of the cockle fishery in previous years had been enough to sustain the oystercatcher population – which MORPH was able to confirm.
The Marine Stewardship Council has used BU's research in the management of Welsh cockle fisheries and the Exe Estuary mussel fishery to identify the amount of shellfish needed to sustain birds such as the oystercatcher over winter. This then informs the quota for fishing.
Improving evidence-informed efficiency, resource management and cost-effectiveness of conservation organisations
BU has equipped Natural England with models and knowledge to predict in-house the effect of land use change on bird populations, enabling them to conduct a more cost-effective assessment of impacts.
UK conservation charity Wildfowl and Wetlands Trust used MORPH to diagnose the environmental causes of the population decline of the Bewick's Swan, currently listed as 'Endangered' in Europe.
The British Trust for Ornithology now routinely includes MORPH (or related approaches) as one of its methods in conservation projects.
Digitisation of tourism and hospitality marketing: towards smart ecosytems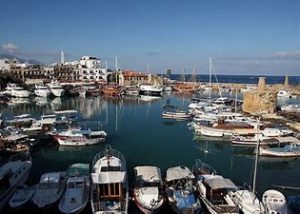 Research area: Tourism & Hospitality
Staff conducting research: Professor Dimitrios Buhalis
Background: Professor Buhalis has spent the past 20 years researching how Information Communication Technologies (ICTs) can revolutionise marketing in tourism and hospitality. Since his arrival at BU in 2007 his key focus has been how to use digital technology to engage with the consumer; and how tourism organisations and destinations can develop their competitiveness and improve their profitability by developing smart networks. His research during this period has focused on:
The use of the internet (Web 1.0) to enable organisations to communicate their offerings and facilitate eCommerce transactions.
The application of social media and Web 2.0 to interact with consumers and engage with stakeholders through two-way dynamic communications. This enables the 'co-creation' of experiences with customers, allowing personalisation and contextualisation, and generating additional value and loyalty.
The development of Smart Tourism ecosystems, using technology to develop agility, facilitate value co-creation and deliver services in real time. For tourism destinations and governments, this means that they can integrate their production and supply systems, enhancing their competitiveness.
For tourism businesses, such as hotels, travel agencies and tour operators, adopting a smart ecosystem can help develop their competitiveness and profitability through interconnectivity and interoperability.
The impact:
Tourism businesses
Individual tourism practitioners and organisations have applied insights from Professor Buhalis' research to enhance profitability and competitiveness.  His work on co-creation has informed social media strategies for hotels across the world, enhancing their online brand reputation, improving customer engagement and increasing repeat business. These brands include:
the world's largest franchisor of hotels, Wyndham Hotels & Resorts – which collaborated with BU on a number of initiatives;
Aliathon Resort, Cyprus – which estimates that Professor Buhalis' insights have extended the tourist season, increased guest loyalty and enhanced revenue by approximately €4 million per year, 2013-19;
Aquis Hotel & Resorts – which attributes an occupancy rate 10% above, and average room rate 8% above the competition to insights gleaned from BU's research;
Omnibees Booking Engine – which has based its development on Professor Buhalis' research into smart ecosystems, enabling it to achieve the best conversion rate among booking engines.
National governments
Professor Buhalis has worked with more than 100 national governments and tourism bodies to develop e-tourism strategies, strengthen the competitiveness of destinations, and increase tourism revenue. This includes: Visit Britain, the British Hospitality Association, Tourism Australia, the Ministry of Tourism in Jamaica, the African Tourism Leadership Forum, the Ministry of Tourism in Oman and the Agency for Development of Human Resources in Cyprus, a country where he has trained more than 1,000 hotel owners and managers in the creative use of social media.
International organisations
Professor Buhalis has acted as an adviser to the UN World Tourism Organisation (UNWTO) since 2006, which has helped him to put technology and digital at the top of the tourism agenda globally.  In 2018 the UNWTO's World Tourism Day was themed around digital technologies, with the UNWTO stating that Buhalis' research was "a major feature" in the debate around big data, artificial intelligence and digital platforms, which all form a "central part of the solution to the challenge of marrying continued growth with a more sustainable and responsible tourism sector".
Covid-19
During the pandemic Professor Buhalis has collaborated with the UNWTO, TravelDailyNews, hotel associations and other media organisations channels to facilitate more than 150 online live sessions and discussion forums, training industry and governments around the world on how to use smart technologies to restart tourism, adopt hygiene protocols and communicate dynamically with stakeholders.