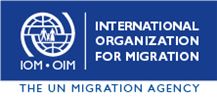 Congratulations to Dr. Pramod Regmi and Dr. Nirmal Aryal on the acceptance of their paper 'Risk of kidney health among returnee Nepali migrant workers: A survey of nephrologists' [1].  This paper has been accepted by the Asian Journal of Medical Sciences, after having been rejected previous by another scientific journal . The reason for rejection was the small sample size of 38 nephrologists (=medical specialists in kidney disease).  We think one of the reasons for acceptance of this research by the Asian Journal of Medical Sciences is the high proportion (74.5%) of all Nepal's nephrologists who participated in this national study.  Although the absolute number of participants is low there are only 51 kidney experts in the whole country and three-quarters took part in this study!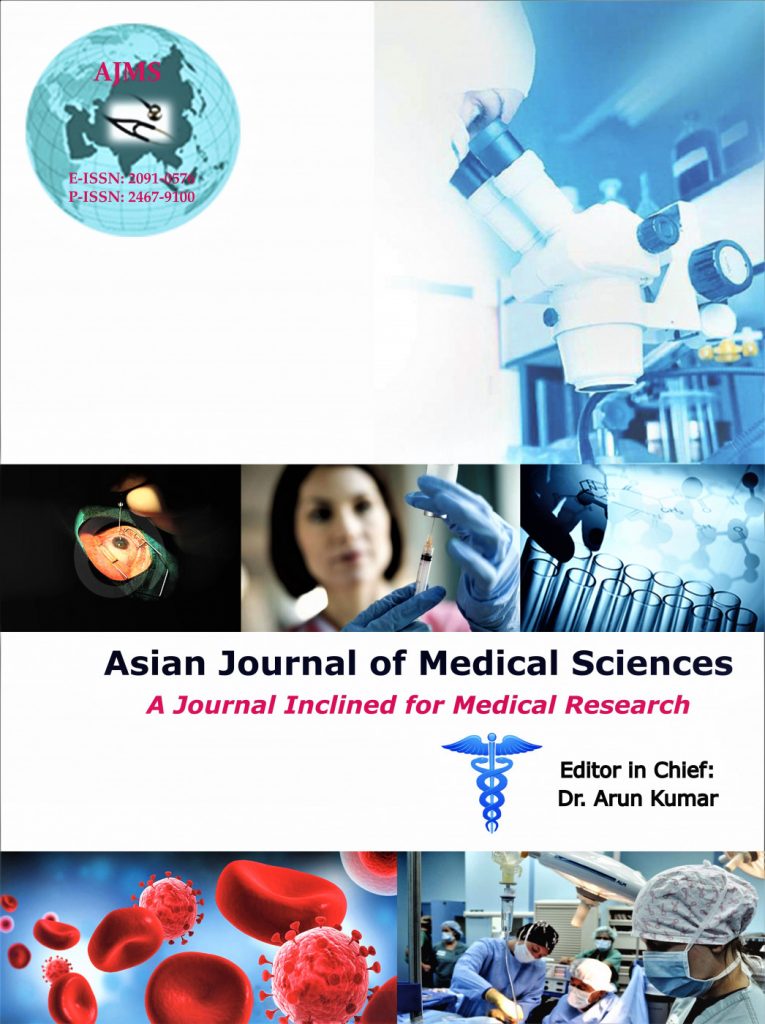 Dr. Nirmal Aryal was until recently based in the Department of Midwifery and Health Sciences and he will be starting later this month as a Research Associate at Greater Manchester Mental Health NHS Trust.  Dr. Pramod Regmi is Senior Lecturer in International Health in the Department of Nursing Sciences.  This paper was also co-authored with a nephrologist Dr. Arun Sedhai based in Chitwan (Nepal) and a public health expert based at the UN organisation, International Organization for Migration (IOM).
This paper which will be Open Access and hence freely available for any reader across the globe adds to the growing research evidence published by Bournemouth University's researchers on migration and health, especially of migrants from Nepal [2-21].
Well done!
Prof. Edwin van Teijlingen
Centre for Midwifery, Maternal & Perinatal Health (CMMPH)
References:
Aryal, N., Sedhain, A., Regmi, P.R., KC, R.K., van Teijlingen, E. (2021) 'Risk of kidney health among returnee Nepali migrant workers: A survey of nephrologists', Asian Journal of Medical Sciences (accepted).
Simkhada, B., Vahdaninia, M., van Teijlingen, E., Blunt, H. (2021) Cultural issues on accessing mental health services in Nepali and Iranian migrants communities in the UK, International Journal of Mental Health Nursing (accepted).  https://doi.org/10.1111/inm.12913
Adhikary, P., Aryal, N., Dhungana, R.R., KC, R.K., Regmi, P.R., Wickramage, K.P., Duigan, P., Inkochasan, M., Sharma, G.N., Devkota, B., van Teijlingen, E., Simkhada, P. (2020) Accessing health services in India: experiences of seasonal migrants returning to Nepal. BMC Health Services Research 20, 992. https://doi.org/10.1186/s12913-020-05846-7
IOM [International Organization for Migration]. (2019) Health vulnerabilities of cross-border migrants from Nepal. Kathmandu: International Organization for Migration.
Aryal, N., Regmi, P.R., van Teijlingen, E., Trenoweth, S., Adhikary, P., Simkhada, P. (2020) The Impact of Spousal Migration on the Mental Health of Nepali Women: A Cross-Sectional Study, International Journal of Environmental Research & Public Health 17(4), 1292; https://doi.org/10.3390/ijerph1704129
Regmi, P., Aryal, N., van Teijlingen, E., Adhikary, P. (2020) Nepali migrant workers and the need for pre-departure training on mental health: a qualitative study, Journal of Immigrant & Minority Health 22, 973–981.
Adhikary, P. van Teijlingen, E. (2020) Support networks in the Middle East & Malaysia: A qualitative study of Nepali returnee migrants' experiences, International Journal of Occupational Safety & Health (IJOSH), 9(2): 31-35.
Simkhada, B., Sah, R.K., Mercel-Sanca, A., van Teijlingen, E., Bhurtyal, Y.M., Regmi, P. (2020) Health and Wellbeing of the Nepali population in the UK: Perceptions and experiences of health and social care utilisation, Journal of Immigrant & Minority Health (accepted).
Regmi, P., van Teijlingen, E., Mahato, P., Aryal, N., Jadhav, N., Simkhada, P., Syed Zahiruddin, Q., Gaidhane, A., (2019) The health of Nepali migrants in India: A qualitative study of lifestyles and risks, Journal of Environmental Research & Public Health 16(19), 3655; doi:10.3390/ijerph16193655.
Dhungana, R.R., Aryal, N, Adhikary, P., KC, R., Regmi, P.R., Devkota, B., Sharma, G.N., Wickramage, K., van Teijlingen, E., Simkhada, P. (2019) Psychological morbidity in Nepali cross-border migrants in India: A community-based cross-sectional, BMC Public Health 19:1534 https://bmcpublichealth.biomedcentral.com/articles/10.1186/s12889-019-7881-z
Aryal, N., Regmi, P.R., van Teijlingen, E., Simkhada, P., Mahato, P. (2019) Adolescents left behind by migrant workers: a call for community-based mental health interventions in Nepal. WHO South East Asia Journal of Public Health 8(1): 38-41.
Aryal, N., Regmi, P.R., Faller, E.M,, van Teijlingen, E., Khoon, C.C., Pereira, A., Simkhada, P. (2019) 'Sudden cardiac death and kidney health related problems among Nepali migrant workers in Malaysia' Nepal Journal of Epidemiology 9(3): 755-758. https://www.nepjol.info/index.php/NJE/article/view/25805
Adhikary P, van Teijlingen E., Keen S. (2019) Workplace accidents among Nepali male workers in the Middle East and Malaysia: A qualitative study, Journal of Immigrant & Minority Health 21(5): 1115–1122. https://link.springer.com/article/10.1007/s10903-018-0801-y
Simkhada, P.P., van Teijlingen, E.R., Gurung, M., Wasti, S. (2018) A survey of health problems of Nepalese female migrants workers in the Middle-East & Malaysia, BMC International Health & Human Rights 18(4): 1-7. http://rdcu.be/E3Ro
Adhikary P, Sheppard, Z., Keen S., van Teijlingen E. (2018) Health and well-being of Nepalese migrant workers abroad, International Journal of Migration, Health & Social Care 14(1): 96-105. https://doi.org/10.1108/IJMHSC-12-2015-0052
Adhikary, P, Sheppard, Z., Keen, S., van Teijlingen, E. (2017) Risky work: accidents among Nepalese migrant workers in Malaysia, Qatar & Saudi Arabia, Health Prospect 16(2): 3-10.
Simkhada, P.P., Regmi, P.R., van Teijlingen, E., Aryal, N. (2017) Identifying the gaps in Nepalese migrant workers' health and well-being: A review of the literature, Journal of Travel Medicine 24 (4): 1-9.
Aryal, N., Regmi, P.R., van Teijlingen, E., Simkhada, P., Adhikary, P., Bhatta, Y.K.D., Mann, S. (2016) Injury and Mortality in Young Nepalese Migrant Workers: A Call for Public Health Action. Asian-Pacific Journal of Public Health 28(8): 703-705.
Sapkota, T., Simkhada, P., van Teijlingen, E. (2014) Nepalese health workers' migration to United Kingdom: A qualitative study. Health Science Journal 8(1):57-74.
Adhikary P, Keen S and van Teijlingen E (2011). Health Issues among Nepalese migrant workers in the Middle East. Health Science Journal.5 (3):169-i75 DOI: 2-s2.0-79960420128.
Adhikary, P., Simkhada, P.P., van Teijlingen E., Raja, AE. (2008) Health & Lifestyle of Nepalese Migrants in the UK, BMC International Health & Human Rights 8(6). Web address: www.biomedcentral.com/1472-698X/8/6