What is ACORN fund about?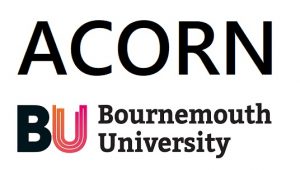 ACORN funding provides central investment to the most talented Early Career Researchers (ECRs) to support them in gaining experience in managing and leading their own pilot research projects. The name ACORN stands for ACceleration Of Research and Networking. These awards support BU's commitment to the Concordat to Support to Career Development of Researchers.
It is increasingly common in the sector for universities to provide a central fund for research development activities, with funds allocated via an internal competitive process. The decision-making body is a panel, technical project implementation support, including financial management, is provided by faculties.
ACORN funding is managed by one of the internal funding panels; the ACORN panel consists of ten panel members representing all faculties, Doctoral College and Professional Services. The panel is led by the Chair Professor Jan Wiener, Vice-Chair Professor Julie Turner-Cobb and supported by Secretary and Clerk  from RDS.
There is a strong link between the ACORN Fund and the ECR Network (ECRN). Both were launched in 2018, with the ECRN having monthly meetings and a Brightspace community. Award holders are expected to engage with the ECRN and present at an ECRN event. In this way, those who do not benefit directly from the ACORN scheme by receiving funding, benefit indirectly though interaction with those ECRs who receive support via this scheme.
There are some key eligibility requirements applicants have to consider before applying for ACORN funding: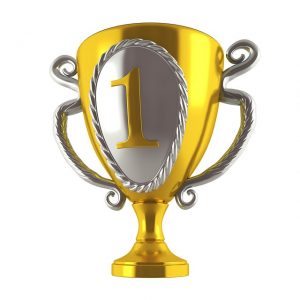 applicants must have completed their PhD;
applicants must have a post at BU (established or fixed term) for the full duration of the award;
applicants should have held a 0.2 or above research contract for no more than six years in total;
ACORN award holders cannot hold more than one ACORN award concurrently;
applicants are required to secure at least one mentor to provide support and advice through the application process and beyond.
Funded projects
Since ACORN funding started, 23 grants have been awarded.
Round 1
Return to Work after Stroke, PI Dr Kathryn Collins (HSS);
Enhancing Educational Practice Through 3D Pedagogy Workshops, PI Dr Deborah Gabriel (FMC);
Building BU-Brazil partnerships: self-managed breathing training for falls prevention, PI Dr James Gavin (FMC);
Training prisoners as hospitality workers: The Clink Charity case, PI Dr Charalampos Giousmpasoglou (FMC);
Minimising disorientation in care homes: Experiences of care home staff, PI Dr Michelle Heward (HSS);
Virtual Reality for supporting dementia care, PI Dr Ben Hicks (FST).
Round 2
The Beach Bots – preliminary study, PI Dr Rashid Bakirov (FST);
Contemporary Issues in Fertility Control, PI Dr Jeffrey Wale (FMC);
Women's Sport Governance: Merger-Takeovers in the 1990s and beyond, PI Dr Rafaelle Nicholson (BUBS);
Using the power of the creative arts in supporting dementia care, PI Dr Amanda Adams (HSS);
Equity Based Online Crowdfunding Platforms and Gender Bias in Decision Making, PI Dr Sukanya Ayatakshi-Endow (BUBS);
Factors affecting access to mental health services in the Nepali and Iranian communities living in UK, PI Dr Bibha Simkhada (HSS);
Accessible Emoji, PI Dr Benjamin Gorman (FST).
Round 3
Turning Your Film Into Mine: Filmmaking and the Quotation Exception, PI Dr Claudy Op Den Kamp (FMC);
Neonate simulators and digital stories: enhancing social work practitioner's knowledge of problem substance use during pregnancy, PI Dr Humaira Hussain (HSS);
Drawing Lines across Virtual Spaces: Nigerian Political Cartooning in the Digital Age, PI Dr Malcolm Corrigall (FMC);
Exploring pathways from suicide ideation to attempts in autism, PI Dr Rachel Moseley (FST);
Reliability and Development of Normative Data of the Total Faulty Breathing Scale, PI Dr Vikram Mohan (HSS).
Round 3.5
Using Game-based learning and Gamification to develop reflective practice in social work students and practitioners, PI Dr Louise Oliver (HSS);
Study into best inpatient ward bed layout at University Hospitals Dorset NHS Foundation Trust, PI Dr Nirmal Aryal (HSS);
'Out-of-Commerce: Out-of-Mind': Finding the Lost Films, PI Dr Melanie Stockton-Brown (FMC);
Filling the Gap: Investigating past and present socio-ecological resilience to aid future sustainability in the Poole Harbour Catchment, PI Dr Kimberley Davies (FST);
Smartphone-assisted automated grape disease diagnosis and remedial system, PI Dr Avleen Mahli (FST).
Round 4
The ACORN Fund Round 4 is now open for applications, so your name may be here in the future; all ECRs working at BU are welcome to submit their applications by 5pm on Friday, 10th December 2021.
Two options for ECRs are available – Standard Grants up to £5,000 that can be delivered before the end of July 2022 and Large Grants up to £10,00 for projects to be completed within 12 months.
The Panel and RDS are grateful for grant holders' commitment and wish success to all Round 4 applicants.