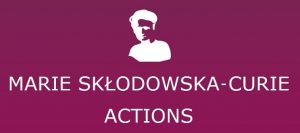 As promised earlier this month, the Funding Development Briefing on Wednesday 23 March at 12 noon will also include spotlight on Marie Skłodowska-Curie Postdoctoral Fellowship (MSCA PF) 2022 Call. This year's Call is expected to open on 13 April 2022, submission deadline 14 September 2022.
This session will cover:
Short MSCA Postdoctoral Fellowships overview
Scope and expected outcomes
Basic eligibility rules
Award criteria
UKRO webinars available to BU academics
Internal processes
After presentation there will also be a short Q&A session available for those less familiar with the scheme.
For those unable to attend the session, slides will be shared on Brightspace.
To discuss more details about your potential EU project idea or MSCA scheme specifically, you are welcome to get in touch with RDS Research Facilitator International Ainar Blaudums.