Café Scientifique will be returning to in-person events in Bournemouth from this June. We're looking for people to get involved as organisers and speakers.
---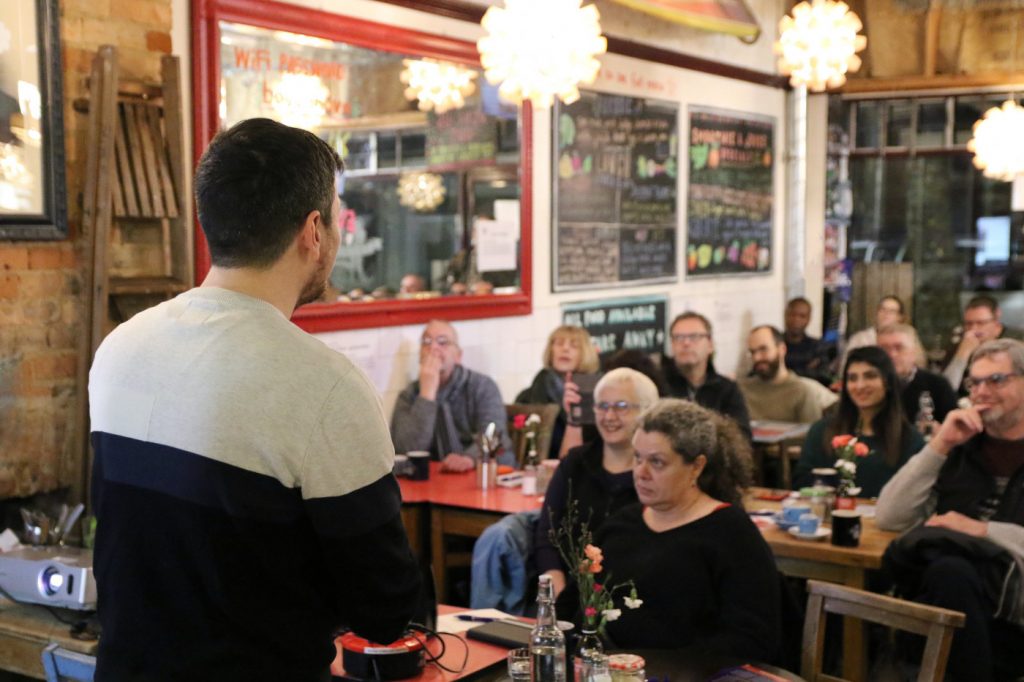 Following a long period of holding these events online, we're happy to announce the return of BU's Café Scientifique to the friendly, in-person format that makes it special.
For the unaware, Café Scientifique is a public event format popular around the world, where anyone can come along to explore the latest research in science and technology in a casual café setting. Following a short presentation by a researcher, we provide plenty of time for questions and discussion from a varied public audience.
Taking place on a weekday evening, Café Scientifique events will run monthly from June (excepting August and January). They're led centrally by the BU Public Engagement with Research Team, and we're looking to involve a wider range of people from across BU to make them a success. It's a fantastic opportunity to meet other people, get experience in engaging with the public, gain surprising insights into your own work and enjoy some relaxed and friendly events.
You can get involved in a number of flexible ways;
Speaking at an event – share your research in anything science/technology related in a short presentation and engage in discussion with the public audience.
Hosting events – every Cafe Sci event needs a host – to welcome the audience, introduce the speakers and keep the questions flowing. This is a great opportunity for someone with some confidence in public speaking to develop skills and experience interacting with the public, as well as being an enjoyable way to meet other people.
Helping to organise events – whether it's finding speakers, helping polish a presentation, promoting these events far and wide and more – we'd welcome any BU staff or students who'd like to help out with various bits behind the scenes on these events. This is a great way to dip your toes in the world of public engagement, gain experience in organising events and work on a fun project with others across BU.
If you have any questions, are interested in speaking at, and/or helping to host or organise these events, then please get in touch with the public engagement team at publicengagement@bournemouth.ac.uk. There's no commitment, we can start from there and see what would work best for everyone.