Creating social media posts that aim to build health or information literacy is challenging. It is one thing to get likes on a video of a cute dog dancing or your latest holiday pics, it is another to develop reflective, empathetic understanding of complex phenomena in a bite-sized image or video.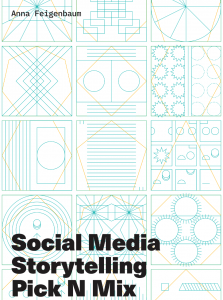 To help guide people through the process of creating social media stories for information and health literacy,  Professor Feigenbaum designed the Pick N Mix strategy. This Pick N Mix method is based on research findings from her team's UKRI/AHRC COVID-19 Rapid Response project that analysed over 15,000 webcomics to look at the role this medium played in public health messaging on Instagram during the first year of the pandemic. The guide also draws from current research in psychology, graphic medicine and media studies. It was designed by creative studio partners Minute Works.
The guide and stakeholder training session are set to make a meaningful impact, already getting great feedback from stakeholders.



Reaching out to a wider audience, on 14 June 2022, Professor Feigenbaum and BU alumni
Ozlem Demirkol Tonnesen
, an AHRC project RA and PhD Candidate at the University of Southampton, published a piece for
The Conversation's Quarter Life series
, translating their storytelling strategies for social media content creators in their 20s and 30s.