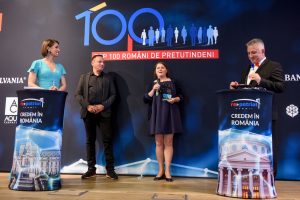 Dr. Alina Dolea, Associate Professor in Strategic Communication and Public Diplomacy, has been awarded a trophy at the RePatriot Gala organized in Iasi (Romania) on October 7th, 2022, in recognition of her research on Romanian diaspora, nation branding and public diplomacy. Alina was named one of Top 100 Romanians in Diaspora who make a difference, excel and inspire in 10 different fields of activity, top published by Romania's Newsweek magazine. She was acknowledged for her work and contribution to Education, alongside other 9 Romanian researchers and professors (Categoria Educație | Repatriot). This was the fifth edition of the Gala organized annually by RePatriot, was recorded and is to be aired by the Romanian National Television.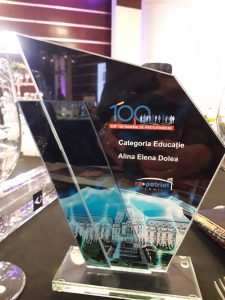 The Gala event was the highlight of the RePatriot Summit 2022 attended by over 200 participants who gathered to find solutions to the economic crisis and the Ukrainian war at the border. Opening remarks were delivered by state secretaries of the Romanian President, the President of the Republic of Moldova and the Romanian Prime Minister. During the Summit, Alina contributed to the discussions within the Education Strategic working group, a format of networking and know-how exchange that will continue with regular meetings throughout the year.
Alina's insights are all the more relevant as according to the latest UK settlement scheme statistics, Romanians are now the largest national group in the UK (with close to 1,3 million applications), followed closely by Polish and then Italian nationals.
RePatriot is a community of Romanian entrepreneurs and business leaders established in 2015 with the aim to connect Romanians abroad with business, investment and development opportunities in Romania. Currently, over 5 million Romanians (of a total population of around 20 million) live abroad and constitute collectively the biggest investor in Romania through the remittances (money) they sent back. This community aims to act as a networking platform to encourage more business investments in Romania and know-how transfer.