Abier Hamidi writes for The Conversation about her PhD research around HIV awareness in Libya…
Social media now trumps traditional family networks in Libya – my Facebook survey reached 446,000 women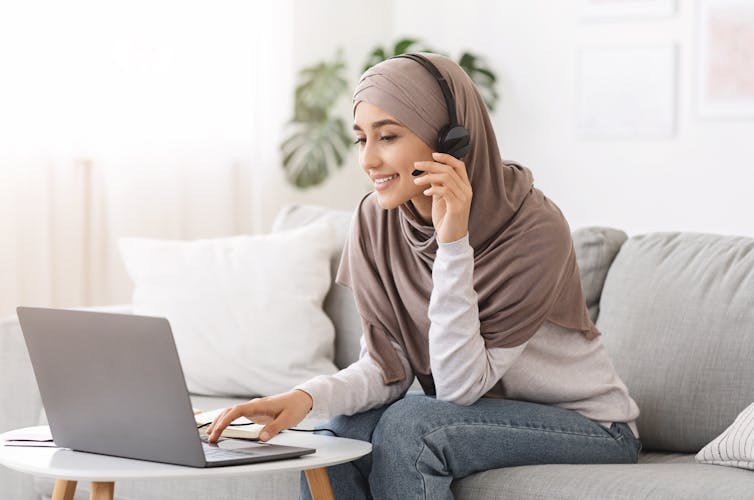 Abier Hamidi, Bournemouth University
When I told my family and friends I intended to pursue a PhD researching HIV awareness among married women in Libya, my home country, the reaction was not encouraging: "You'd be lucky to even get members of your family to respond," said one.
They weren't being unnecessarily pessimistic but rather managing my expectations, considering I was not only researching HIV awareness in a conservative country often perceived oppressive, but I was also looking to recruit women.
Historically, Libyan women have been placed under severe social and cultural constraints that rendered them difficult to reach. Libya is shaped by and works within a patriarchal society where simply approaching women on such a taboo topic as HIV/Aids – which in Libya is often associated with immoral practices such as pre or extra-marital sex, substance abuse and homosexuality – made the research even more complex.
I knew that the lack of confidentiality and the fear of being stigmatised were going to be a problem. So I needed a method that would provide a platform whereby the women can respond to the survey without prying eyes.
This is where the power of online surveys comes in. Using an anonymous, self-completed questionnaire reduces the effect of the topic's sensitivity and helps reduce people's fear of the possible social stigma attached to those self-disclosures.
But online surveys have their limitations. In Libya, these include poor telecommunication infrastructure, especially away from the large cities, as well as the high cost of internet access and the relatively poor service there. But the fast-growing smartphone market is encouraging and facilitating internet use in the country. According to the most recent available figures there were 3.14 million internet users in Libya in 2023 – approximately 45.9% of the population.
My questionnaire included five main sections. I asked for some limited demographic information (age, city, educational level, employment status). There were also sections on HIV/Aids related knowledge, responsents' perceptions of HIV risk, their attitude toward HIV and where they sourced healthcare information. I took particular care to ensure that I was gathering the maximum amount of information while remaining sensitive to Libya's religious and social contexts.
Armed with approval from the university's research ethics committee, I sent out a recruitment post with the questionnaire, mainly to family and friends in the Libyan diaspora in the UK and the US. The principle aim of this pilot study was to ensure that the wording, language and questions were understandable and that the mechanics of the survey functioned correctly. Within a month I'd received more than 168 complete questionnaires, which reassured me that sharing the survey with family and friends and asking them to forward the link to their various social and family networks would be the ideal approach for my main research on Libyan women in Libya.
What is 'wasta'?
Libya has a population of around 7.1 million which is heavily skewed towards large networked tribes and well-established families, meaning the degree of separation across the whole of society is quite small. This has traditionally meant that the best way to get things done is by using these big family or tribal networks. This is known as "wasta".
Wasta is a common practice of calling on personal connections for assistance. It's a social norm in most Arab countries, defined by one academic as "a personal exchange system between members of society that is entrenched in the tribal structure of the country". The concept has been tied to a tribal tradition which obliges those within the group to provide assistance in the same network.
I have a large family in Libya which straddles two different tribes, as well as family friends, so I was confident that wasta was the best approach to take. I sent the link to all the members of my wasta network through WhatsApp and asked them to forward it onto their friends and extended family. I also posted on Twitter and reached out to various Facebook pages. I only needed 323 complete questionnaires and I was confident that method would yield the best response.
Days went by and I only had a handful of responses. Much of the feedback I received from family members was worrying. People said they had exhausted their networks without much success. Clearly, recruitment using wasta wasn't working. So I decided to fall back on my experiences of working in marketing and created a targeted post, aimed at "women, ages 18-65+ living in Libya, married, divorced, separated and widowed". In direct contrast to wasta, this didn't rely on who I know.
Social media has grown massively in popularity as a research tool in recent years. So, bearing in mind that Facebook is the most popular social media platform in Libya, with more than 6 million users, I created a Facebook page with the title, in Arabic: دراسة النساء الليبيات المتزوجات (Research on Libyan married women). I linked in papers I had published in the past (also in Arabic) and the recruitment poster below.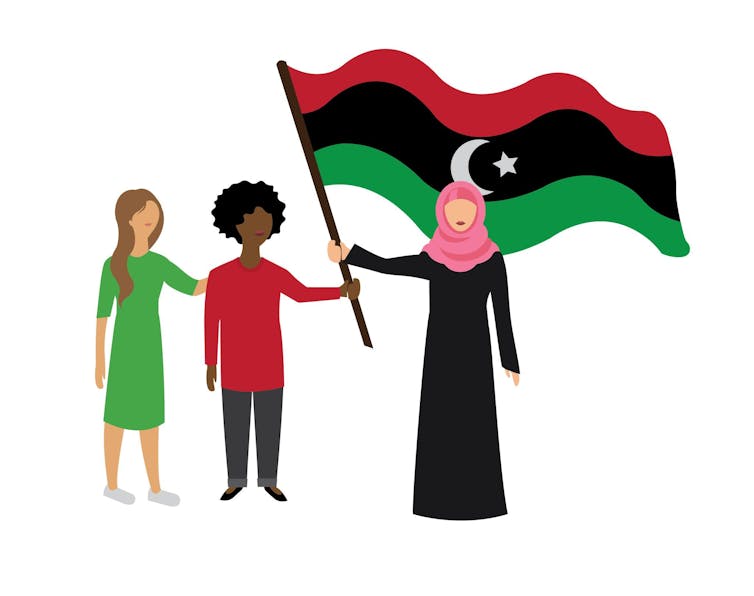 I launched the post and the response was immediate, with replies and completed questionnaires and supportive comments coming in fairly rapidly to start with. But within a few days the response rate slowed down and still I wasn't anywhere near my response target. Then I realised my mistake. The initial post targeting women who are married, divorced, separated or widowed hadn't taken into account that the majority of women didn't tend to include their marital status on Facebook. This meant I was only reaching a small percentage of my target audience.
I removed the status and the reach shot up. In six months, my post reached 446,906 women in Libya. The stats were impressive: 59,422 engagements, 1,549 reactions and 703 comments. I received more than 1,000 completed questionnaires.
In the end, this showed me that while for certain things, wasta can yield results, for an issue such as this, Libyan women wanted to ensure their anonymity and the confidentiality of their responses. Social media, which doesn't mandate use of real names or photographs, was able to offer this in a way that extended family and friends, naturally, never could.

Abier Hamidi, PhD Candidate, Faculty of Health & Social Sciences, Bournemouth University
This article is republished from The Conversation under a Creative Commons license. Read the original article.