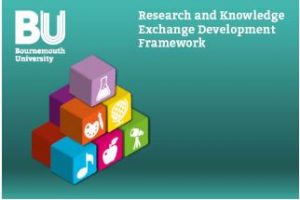 Here are some great RKEDF training events coming up in June
Follow the links for more information and to book.
RDS Academic & Researcher Induction         Wednesday, 7 June
This event provides an overview of all the practical information staff need to begin developing their research plans at BU, using both internal and external networks.
Anatomy of an Impact Case Study                    Wednesday, 7 June 13:00-15:00
By the end of this session you will be familiar with the structure of an impact case study, what makes an excellent case study and what you will need in order to start building an impact case study from your own research.
ESRC New Investigator                                         Thursday, 8 June 11:00 – 13:00
Beginning with a general overview of the ESRC in terms of what they like to fund and their priorities for funding, the session will then cover the guidance for the scheme and the structure of the application.
RSA Writing Day for Researchers                    Tuesday, 13th June 9:00 – 17.00
Do you have a piece of writing to do or an article to finish up, but can never seem to find the time to do it? This event is for you!
 ECRN – Imposter Syndrome                              Wednesday, 14th June 16:00 – 17:00
he session will offer a space to discuss this growing issue as well as offer advice, guidance and support on how to manage, avoid and overcome such feelings.
BU Research Conference 2023                           Wednesday, 14 Jun 2023 10:00 – 18:00
The BU Research Conference is back for 2023 and this year's event will explore the concept of 'failure' in academia and building the resilience to overcome obstacles that may be in your path.
Writing Academy 2023                                           21st, 22nd, 23rd June
This year the Writing Academy covers strategies for academic writing: writing to prompts, targeting a journal/specific criteria, types of prompt for academic writing, 'snack writing', goal setting for writing
RKEDF – Real World Examples of Public Engagement  Wednesday, 21 June 14:00-16:00
Learning the basic principles is essential for doing effective public engagement with research, but it can be challenging to apply them to developing your own projects.
Engaging with Parliament for Impact           Friday, 23 June
This session will cover multiple 'Common Routes to Influence', including Government consultations, Select Committees, All Party Parliamentary Groups, think tanks etc. and the best ways to approach them. You will have an opportunity for stakeholder mapping and to plan your approach.
  The Way of the Productivity Ninja                  Thursday, 29 June 13:00-15:00
In this practical, engaging, interactive and fun 2 hour online workshop you'll learn how to utilize the mindset and tactics of the 9 Characteristics of the Productivity Ninja.
BU Artificial Intelligence Workshop                Thursday, 29 June 8:30 – 13:30
If you are a business or academic interested in exploring ways in which AI could be utilised to deliver new or enhanced ways of working, then put 29 June 2023 in your diary. 
Checkout the full range of possible events via the  the "Events Calendar"
If there are any sessions that are already fully booked, please make sure you add your name to the waiting list.