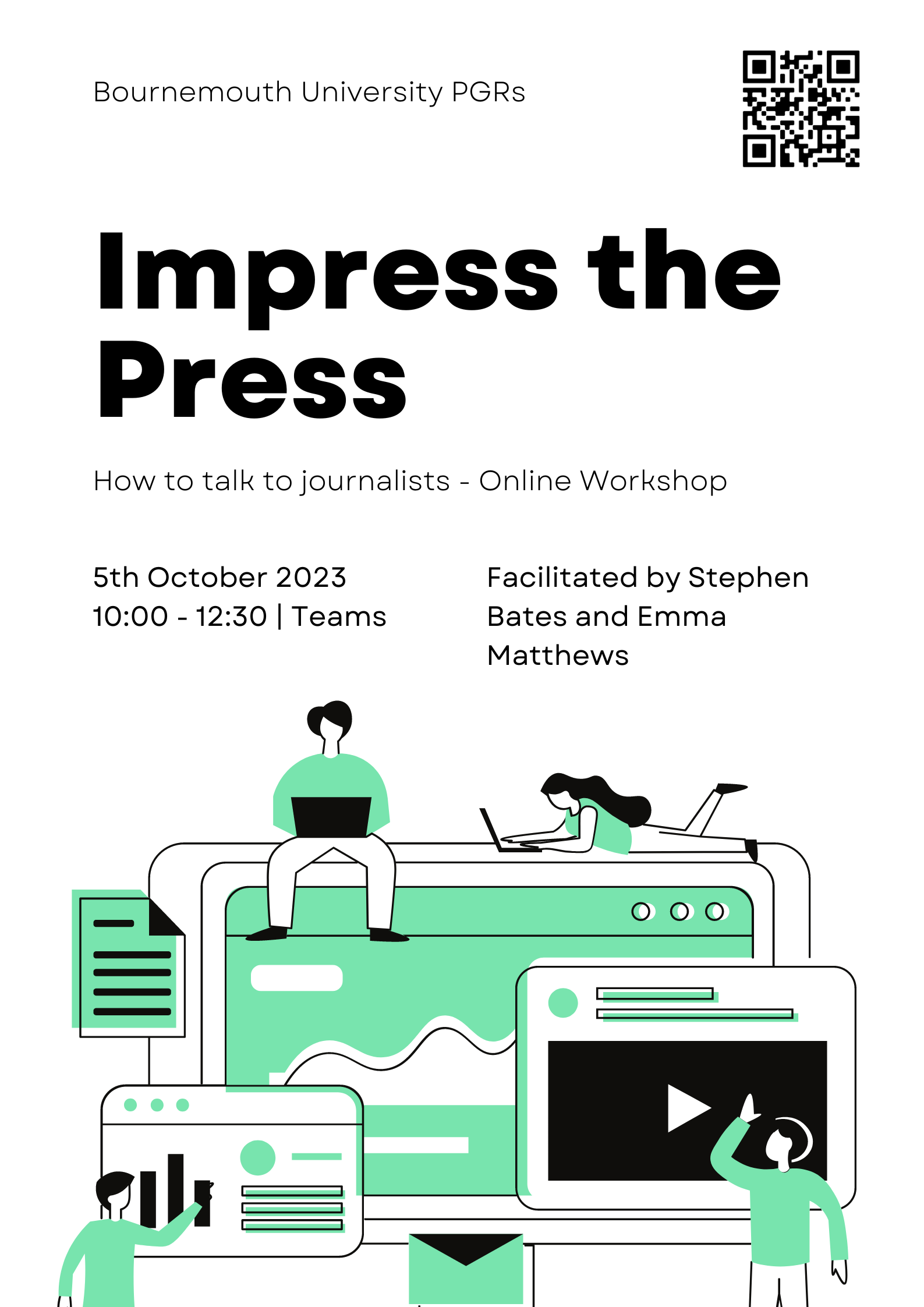 ---
Online workshop opportunity for PGRs at Bournemouth University
---
If you're interested in having your work and research reported in the media, join this practical workshop – Impress the Press: How to talk to journalists.
This online workshop will run from 10am to 12.30pm on Thursday 5th October.
This will cover what makes a good news story and how to talk about your work, as well as tips and techniques for speaking with broadcast media (TV and radio) – followed by the chance to put it all into practice through some mock interviews. Engaging with the media can be a great way to raise your profile and share your research with a broad range of audiences, which can increase the reach and potential impact of your work. By the end of the session, you'll feel confident in undertaking media interviews and talking to journalists about what you do.
This workshop will be facilitated by Stephen Bates (Senior Press Officer, Marketing & Communications) and Emma Matthews (Research Communications Adviser, Research & Development Support).
To sign up, complete this form: https://forms.office.com/e/TisHrnjbMT