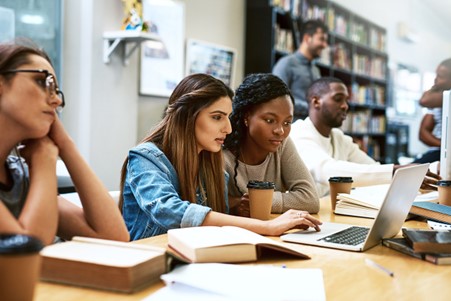 Mechanical engineering education in the United Kingdom has undergone significant transformation in recent years to meet evolving societal needs and strategic priorities. As the educational landscape adapts, mechanical engineering programs have emerged as catalysts for innovation, sustainability, and societal advancement.
The UK has a rich heritage of engineering achievements, making engineering education an intrinsic part of the nation's academic fabric. Traditionally, mechanical engineering has been at the forefront of this endeavour, contributing to the country's industrial prowess. Today, this legacy continues, with mechanical engineering playing a pivotal role in shaping the future.
Mechanical engineering education in the UK is intimately connected to national priorities:
Energy Sustainability: The global concern for energy sustainability is reflected in the curriculum. Mechanical engineering programs focus on energy technology development, equipping students to address pressing issues in renewable energy, energy efficiency, and sustainable power generation.
Health-Related Technologies: Mechanical engineers are at the forefront of healthcare innovation. They contribute to the development of health-related technologies, such as medical devices and healthcare robotics, bridging the gap between engineering and medicine to improve patient care.
Longevity of Structures: Ensuring the longevity of critical structures and infrastructures is paramount. Mechanical engineers learn to design and maintain durable and resilient structures, contributing to economic stability and public safety.
Wider Sustainability Context: Mechanical engineering education has broadened to encompass sustainability principles. Graduates are well-versed in sustainable design, circular economy concepts, and eco-friendly manufacturing processes, addressing sustainability challenges effectively.
In a pioneering move, Professor Zulfiqar Khan worked closely with the Institution of Mechanical Engineers (IMechE) on their accredited Further Learning Programme (FLP). He assumed the role of scheme coordinator and integrated Bournemouth University's existing educational and enterprise provisions into the IMechE FLP. This collaboration achieved IMechE accreditation in July 2011 as a Further Learning Programme, marking a significant milestone for academic year 2012-13. This was a historic achievement as it marked the first IMechE accredited program in an English Higher Education Institution (HEI).
Recognising the need for lifelong learning and professional development in engineering, Professor Khan championed the creation of a flexible learning degree tailored for industry professionals. This innovative program allows working engineers to obtain academic qualifications while continuing their careers. It enables industry professionals to achieve academic qualifications required for professional recognition as incorporated or chartered engineers, further contributing to the engineering workforce's expertise and professionalism.
Building on the success of the IMechE FLP accreditation, Professor Khan played a pivotal role in establishing a successful mechanical engineering course at Bournemouth University. This course, with its industry-relevant curriculum and strong ties to the IMechE, quickly gained recognition and attracted students enthusiastic about pursuing careers in mechanical engineering.
Central to the success of these programs is the fusion of research-informed education with a strong industry and professional interface. By aligning educational provisions with the latest research and industry needs, students benefit from a dynamic learning experience that is both academically rigorous and practical. This approach enhances their employability, as graduates are well-prepared to apply their knowledge in real-world scenarios.
Moreover, research-informed education underpinned by industry applications also yields significant societal impacts. Graduates are equipped to address environmental challenges through sustainable design practices, contribute to social well-being through healthcare innovations, and drive economic growth by applying their skills in industry sectors.
Professor Zulfiqar Khan's impact extended beyond the classroom and curriculum. He used the successful accreditation of the IMechE FLP program as evidence to support the repositioning of Research Excellence Framework (REF) Unit of Assessment 15 to UoA 12. This strategic move was initiated well before the launch of the Lord Stern review of the REF in 2015. It sought to ensure that research in mechanical engineering received appropriate recognition and support within the REF framework.
The Lord Stern Review of the REF was officially launched in 2015, led by Lord Nicholas Stern. Its objective was to assess the role and operation of the REF and make recommendations for the future, including how research excellence and impact are evaluated, funded, and rewarded.
Professor Zulfiqar Khan's contributions to mechanical engineering education in the UK extend beyond the classroom. His vision, dedication, and collaboration with industry and professional bodies have not only led to the establishment of successful academic programmes but have also influenced the strategic positioning of research in mechanical engineering within the REF framework. As mechanical engineering continues to evolve, such contributions are pivotal in shaping its future impact and significance, fostering a dynamic and impactful fusion of education, research, and industry interface.
Acknowledgment. This article is researched, produced and written in collaboration with GAI.