As announced earlier, the European Commission and the UK Government have concluded negotiations and reached an agreement in principle on the association of the UK to the Horizon Europe Programme.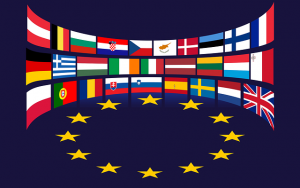 UK researchers will be able to fully participate in the Horizon Europe on the same terms as researchers from other associated countries from the 2024 Work Programmes and onwards – including any 2024 calls opening this year.
If you are interested in participating in Horizon Europe and wish to find out more about existing EU grant support, please find some useful links for more detailed information below.
For more information regarding EU funding feel free to get in touch with Research Facilitator International Ainar Blaudums.
I would also like to remind you that as part of academic drop-in sessions (previously, funding briefings), there will be a presentation about the Horizon Europe association on 8 November 2023. To join the session, please follow this link.