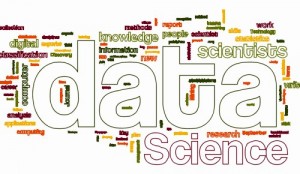 A data platform developed with support of Innovate UK is helping big cities to plan services such as transport, education and housing.
A data science business is helping London to plan its services thanks to a new decision-making platform. Mastodon C won a £2 million SBRI (Small Business Research Initiative) contract in a 'future cities' competition to find ways of meeting the challenges faced by urban areas.
Mastodon C is working with the Greater London Authority to develop and test its Witan platform in a project supported by Innovate UK.
Witan provides modelling tools and data management processes to help solve real challenges faced by cities and their partners, and is already being used by 33 London boroughs. Witan is being used by the London boroughs to see how latest housing projections will affect the spread of population up to 2041. The work used to take specialist staff weeks to do but can now be generated in minutes. The results will help council officials to plan many services including where the demand is likely to be for services such as school places, waste disposal, and housing.
Francine Bennett, chief executive and co-founder of Mastodon C, said: "Our motto is 'big data done better'. That has two meanings. What we do with big data, we do very well technically. We are also interested in better applications of big data and data science, building applications that improve people's lives as well as work for the business."
Click here for the full story.
.