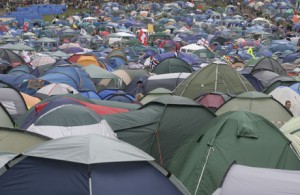 The Green Engineering Camp  (don't worry there are no tents involved) aims to engage early stage researchers and investigators in real-life applications using green ICT (Information and Communication Technologies). Focusing on green engineering in the forest sector, this initiative is intended to boost knowledge transfer and come up with intelligent and innovative ways to make a wide range of forest-related activities more environmentally friendly by the use of ICT.
The initiative focuses in particular on promoting contributions from early stage researchers, female participation and transdisciplinarity. The full Call for Ideas title is: 'Intelligent Use and Development of ICT to Increase Environmental Efficiency: the Case of Production and Logistics in the Forest Sector.'
With a two stage assessment process, the initial stage (consisting of a one-page outline) is open for submissions until 31 January 2012. Successful applicants will be invited to present their ideas at the Green Engineering Camp (GEC) taking place in Plitvice National Park, Croatia from 2 to 6 July 2012.