FUN (Feeling the UNfelt: Assistive Technology accessible digital environments with a haptic interface) is a 2-year HEIF funded research project designed to help address the current lack of (freely) available accessible software resources for children and young people (CYP) who have physical disabilities, specifically with a focus on learning about the physical world through gameplay and haptic feedback. The project is a partnership between Bournemouth University and Livability Victoria School in Poole (find more about the project here).
As the FUN project is coming to its end (finishing on 31st July 2022), we organised a dissemination and networking event on 5th May in the Executive Business Centre. The main aim of the event was to present and demonstrate our project outputs and discuss its future potential with relevant internal and external academics and professionals, thus setting the stage for building wider impact. There were four presentations, one guest talk, two demo sessions, and a discussion at the end. Besides BU academics working on this and other related Assistive Technology projects, there were external people with various backgrounds related to special education, including teachers, technicians, consultants, occupational therapists, and assistive technologists, coming from BU, Livability Victoria School, Langside School, Treloar School and College, and the ACE Centre.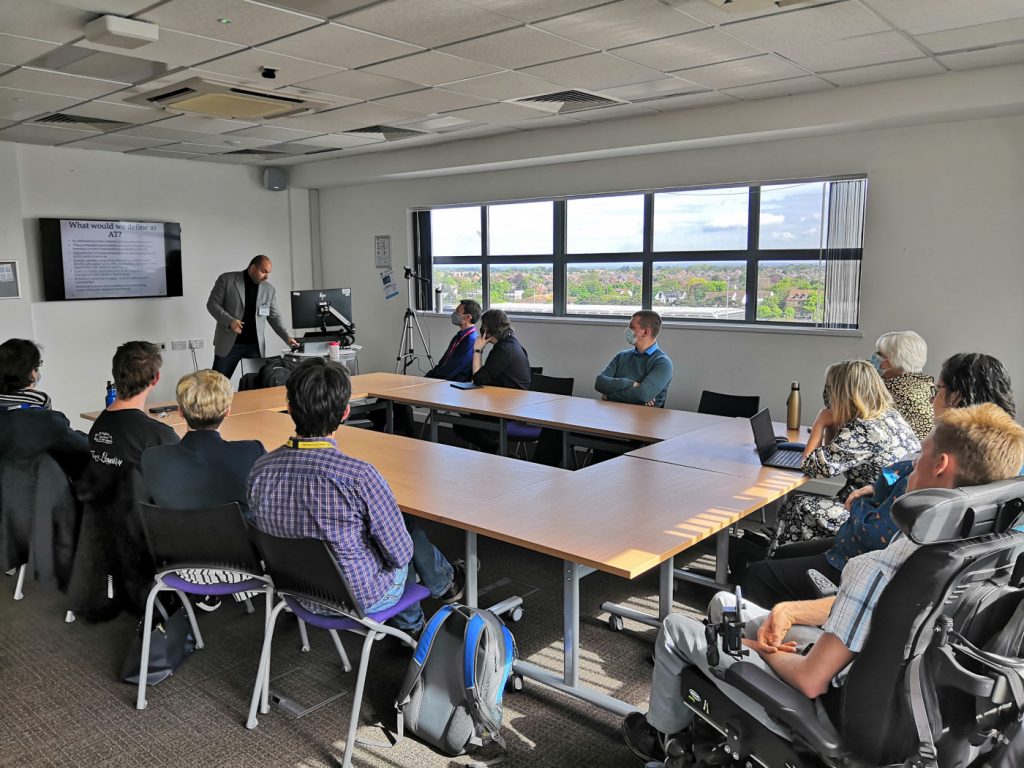 After opening the event, Dr Vedad Hulusic, the PI on the project, invited Prof Christos Gatzidis, the convener of the Assistive Technology (AT) Strategic Investment Area (SIA) who gave a brief presentation on the AT SIA strategy and other related AT-related projects at BU. This was followed by the FUN project presentation by Dr Mark Moseley, a postdoctoral research assistant on the project. At the end of his presentation, Mark gave a short demo of the FUN educational games and invited everyone to try them themselves using either touchscreen or eye-gaze interaction.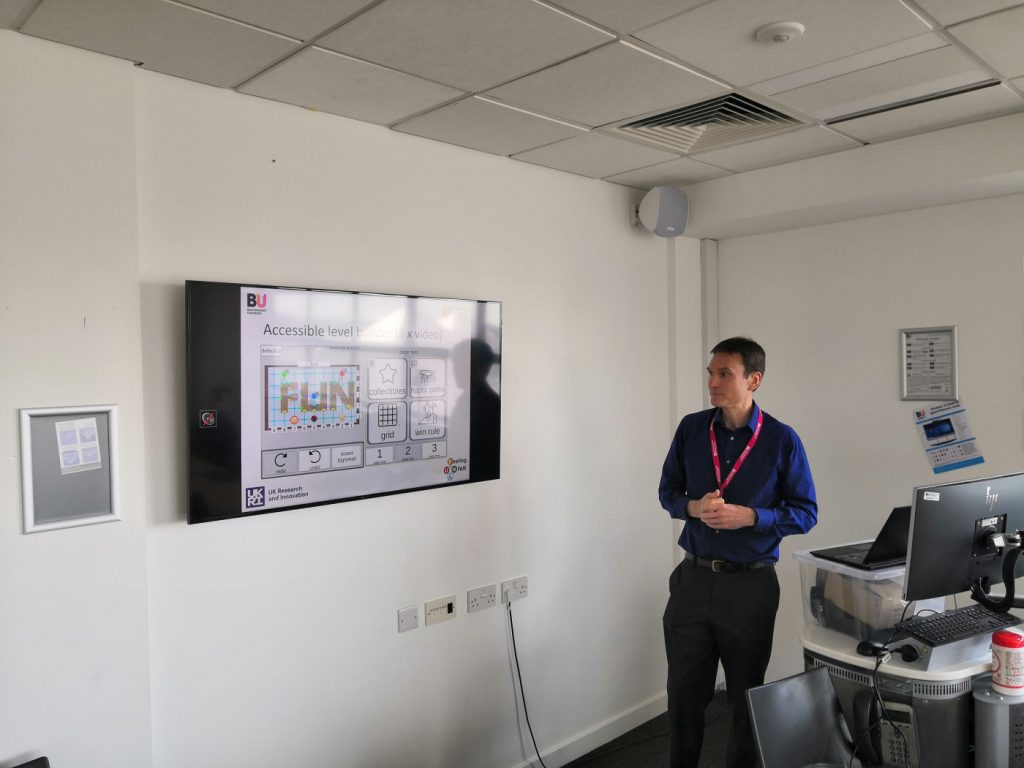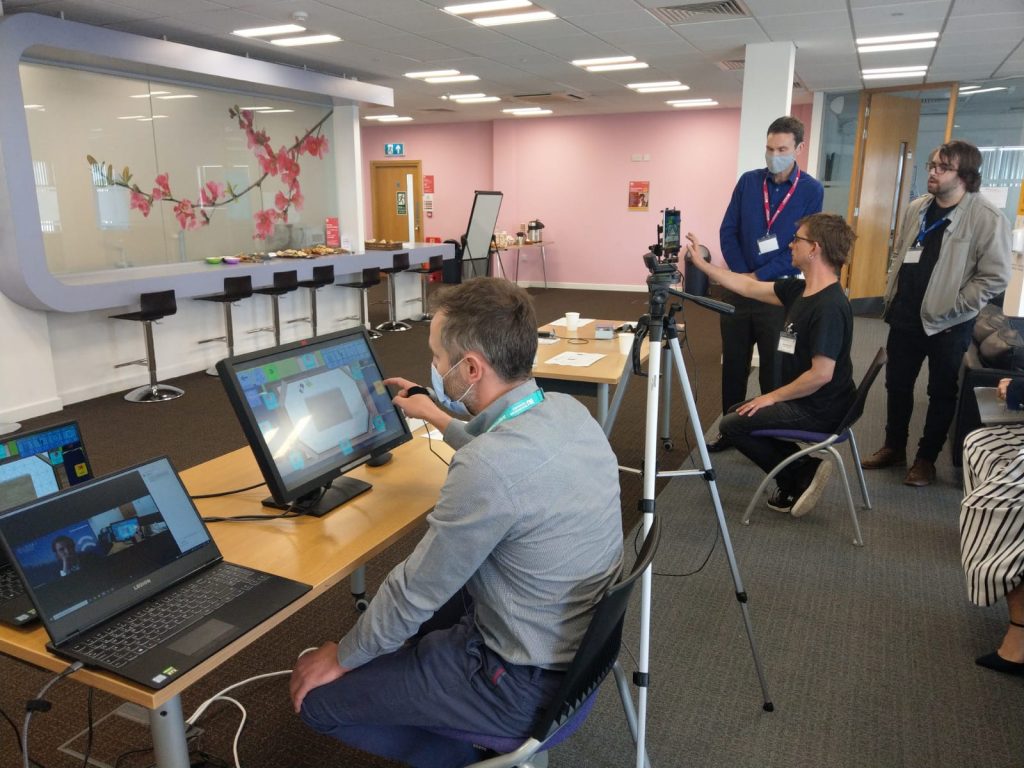 The guest speaker was Prof Pedro Encarnação from the Universidade Católica Portuguesa (UCP). In his talk titled "The use of physical and virtual robots to promote inclusive education" he covered his group's work on physical and virtual robots and presented the results showing the success of virtual environments for children and young people in the educational setting. This was followed by a presentation by Dr Huseyin Dogan and Dr Paul Whittington who talked about the case studies of user ability detection, accessibility requirements capture, and provision of Assistive Technology recommendations – the work their group has been working on for the past few years. In the end, there was another demo session and a discussion on the past, present, and future of AT, instigating great participation by all participants.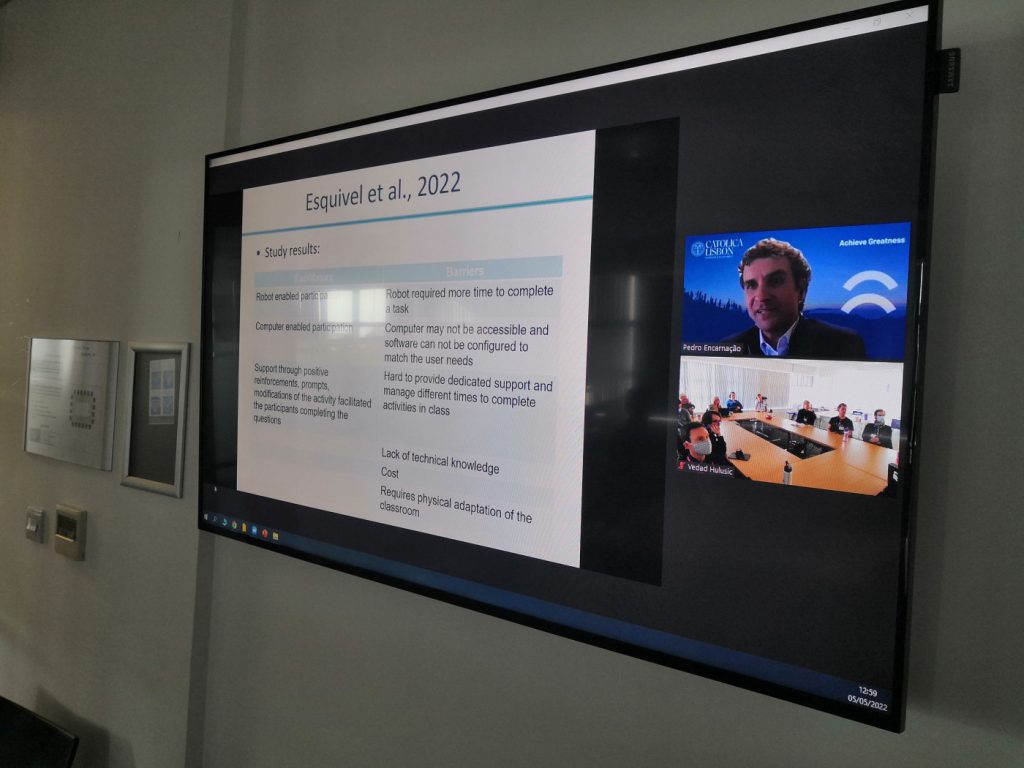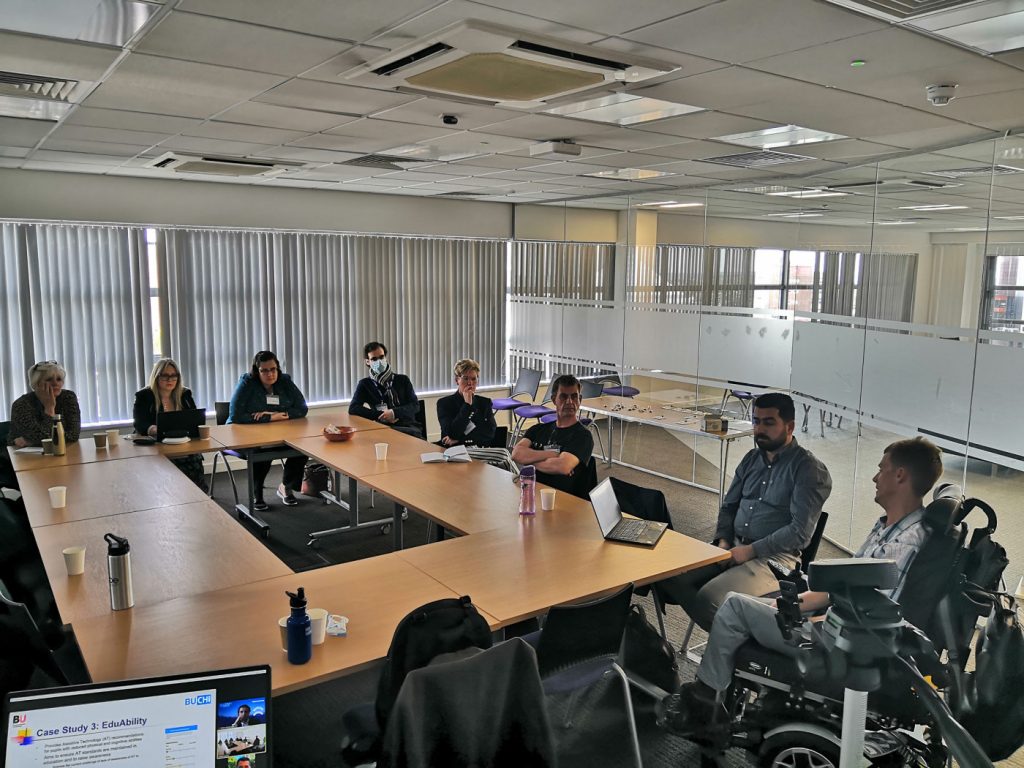 The FUN games are being finalised and will be freely available both as standalone (executable) as well as web-based (running in a web browser) software. The aim is to have these games available in as many special schools across the UK and beyond, and in homes of CYP who will be able to use them independently without required supervision and assistance. The users will be able to create personal profiles and configure all required accessibility and game features to make their experience as FUN as possible, as well as to create new in-game content for themselves and their peers. The event participants had very positive feedback on the FUN project and games and anticipated a significant impact through the improvement of the quality of life of CYP with physical disabilities, their parents, caregivers, and teachers. The FUN team plans to extend this project by strengthening existing and creating new collaborations. The extensions will be multidirectional involving co-design with practitioners, changing practices, policies, and curricula in special schools, and having such games being used in educational institutions allowing CYP with profound disabilities to have FUN while learning.
"I really enjoyed the day – fascinating, inspiring & really positive." – Teacher, Livability Victoria School
"Haptic device easily put on/off, providing good feedback to a child. Worth considering use with adults with learning disabilities." – Occupational therapist, Langside School
"The students involved whom I work with enjoyed the sessions + it was something that enhanced their self-esteem." – Teacher, Livability Victoria School
"It can be easily adapted to make it accessible to a wider range of individuals." – AAC consultant, ACE Centre
"Very good, simple to setup and use." – Technician/Music teacher, Livability Victoria School