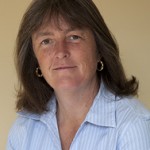 Professor Adele Ladkin has received £5,000 funding from the FIF staff mobility strand to undertake two week long visits to the UNWTO Themis Foundation Headquarters in Andorra.
As part of its Capacity Building Programme, the UNWTO.Themis Foundation provides educational courses and workshops for tourism industry experts.  These are in a range of subjects, for example tourism marketing, adventure tourism and sustainable tourism.  Because of the nature of these courses and the demand for different topics, subject experts from the tourism industry and public sectors are recruited as tutors to deliver the courses.
Adele and Ms Sònia Figueras, the UNWTO.Capacity Programme manager at the UNWTO Themis Foundation are engaged in collaborative work to produce a teaching guide and intensive training course for tutors responsible for delivering tourism capacity building courses and workshops as part of the UNWTO.Capacity Programme.  The Themis Foundation enables UNWTO Member States to devise and implement education, training and capacity building policies, plans and tools that fully harness the employment potential of their tourism sector and effectively enhance its competitiveness and sustainability.  Working with Ms Figueras, Adele will provide input into teaching methodologies commonly used in tourism programmes.
The collaboration has arisen as the School of Tourism is part of the Themis TedQual Network and aims to support activities undertaken in the areas of education, training and tourism capacity building. The impact of the collaboration will be practical through the dissemination and use of the teachers guide and the training course by highly experienced tourism subject experts. The collaboration and pedagogic approach will also be presented at an appropriate tourism educator's conference. This knowledge exchange opportunity demonstrates the Schools commitment to supporting tourism education initiatives.
Adele will be spending time in Andorra at the headquarters of the Themis Foundation to work directly on the course materials as well as on-line collaborative working. The visits will enable Adele to spend a concentrated period of time working on the project, and will also give her further insight into the activities of the Themis Foundation.  She plans to undertake the first visit later this year – weather permitting as the mountain roads into Andorra are often covered in snow!