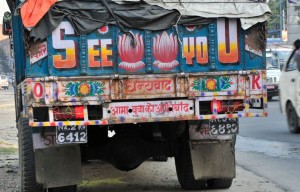 Sheetal Sharma, PhD student in the Centre for Midwifery, Maternal and Perinatal Health (CMMPH), published her latest paper this week in the Asian Journal of Social Sciences & Humanities [1].  The paper 'Nepenglish' or 'Nepali English': A New Version of English? raises the question whether we are beginning to see a new variant of English.
The paper is co-authored with Mrs. Pragyan Joshi from the United Nations Development Programme (UNDP) in Kathmandu and BU Prof. Edwin van Teijlingen.   Sheetal's PhD research focuses on the evaluation of a large-sclae maternity care improvement intervention in rural Nepal.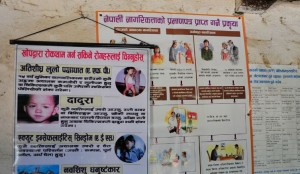 The paper is based on listening to people in Nepal speaking English and reading their writing in English.  English is a living language and different native and non-native speakers develop English in slightly different ways. This paper argues that it is time to consider whether we should study the English spoken by native-Nepali speakers (Nepenglish) as a separately developing variant of English. The question is particularly intriguing since Nepali English bears such a similarity with Indian English, as both are largely based on originally Sanskrit-based languages. The focus is particularly on how native-Nepali speakers express themselves in English.
Reference:
Sharma, S., Joshi, P., van Teijlingen, E. (2015) 'Nepenglish' or 'Nepali English': A new version of English? Asian Journal of Humanities & Social Sciences 4(2): 188-193. www.ajssh.leena-luna.co.jp/AJSSHPDFs/Vol.4%282%29/AJSSH2015%284.2-21%29.pdf
Prof. Edwin van Teijlingen
CMMPH