Tagged /

IP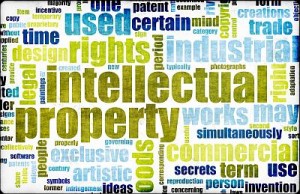 Research Councils UK (RCUK) has welcomed the findings of the Hargreaves Review of Intellectual Property and Growth, published on 18th May.
The review looks at how the Intellectual Property Framework contributes to growth and identifies barriers; RCUK believes that the implementation of the review's recommendations will help to remove potential barriers to innovation and, by contributing to the UK's attractiveness as a base for scientific discovery, will enable UK Research to further contribute to growth, prosperity and wellbeing of the UK.
RCUK welcomes the recommendations that will allow greater mass digitisation which will allow digital preservation of our cultural and scientific output, and enable researchers to use data and text mining to deliver new discoveries in medicine and other areas of research.
Researchers are increasingly being required to think about the commercial potential of their research. Geoff Bell and Philip Robinson in the Centre for Research and Enterprise have written a summary of the basics of Intellectual Property (IP) to help researchers make sense of it all.
Research, inventions and business ideas can be protected with one or more intellectual property rights:
Patents – These are perhaps the best known and most obvious form of protection, although the process of obtaining a granted patent is typically expensive and complicated. Patents protect the technical elements, the workings and the functionality. So provided your proposal does something that hasn't been done before, a patent could be the most effective option. It is important to file a patent application before publication, because once research is publicly disclosed, a UK / European patent cannot be applied for retrospectively. A competitive advantage might therefore be lost, should you wish to commercialise the output. Public disclosure includes grant applications, journals, presentations, abstracts, theses, emails, poster displays, exhibitions and any other non-confidential verbal disclosure.
Designs – Design rights give protection to the physical appearance of a product. This includes the component parts, surface decoration, contours, colours, shapes, textures and materials. Registered designs can be applied for up to 1 year from first public disclosure in the EU and 6 months from disclosure in the US. Other countries may vary.
Trade marks – A trade mark protects the goodwill and reputation of a company and or its products. Trade marks are a registerable right and potentially perpetual providing the renewal fees are paid
Copyright – Copyright gives the creator exclusive rights to copy their original piece of work for a period of time. Copyright applies to the following works: literary, dramatic, artistic, musical, audio, video, broadcasts, cable and some software (which may possibly be patented under the right circumstances)
Know-how and Confidential Information – Know-how is knowledge which may not be protectable through formal registration, but which has commercial value. Confidential information may also be referred to as a 'trade secret'. Whilst the law provides certain protections, both are best protected through the signing of an appropriate non-disclosure agreement with those whom such know-how and information is shared.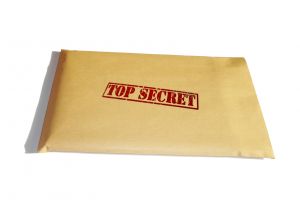 Who owns the intellectual property?
Before embarking on a research or enterprise project, it is important to clarify the ownership of any subsequent intellectual property output. Failure to do so can lead to longer-term complications and sometimes even termination of the project or legal action. Check out the BU Intellectual Property Policy for more information.
More information
If you have any general questions regarding intellectual property and the ownership of your work please contact Geoff Bell and Philip Robinson in the Innovation & Commercialisation Team.
The Commercialisation and Product Licensing pages on the BU Intranet are also a valuable source of information.