The European IPR Helpdesk is running a number of webinars over the next few months and RKEO are registering and promoting those relevant to BU's activities.
The next webinar on IP Commercialisation and Licensing will be this Wednesday:
09/11/16     9:30 AM     Location:  The Octagon, The Sir Michael Cobham Library – Talbot Campus
Duration: 60 minutes (presentation) + 15 minutes (Q&As)
Please arrive at 9:15am for a prompt 9:30 start with the webinar duration being one hour. We have the room booked for a longer time so that we can have a post-webinar discussion afterwards, if appropriate. Please only register on the European IPR Helpdesk link if you will be joining the webinar from your own desk rather than joining us.
You can also check the European IPR Helpdesk Calendar for all their events. RKEO will be attempting to secure one of the limited webinar slots for each one which is relevant to BU – details of future webinars, where BU is registered, will be posted on this blog. In the meantime, please find out more about the work of the European IPR Helpdesk.
If you would like to attend this event, please do so via the Organisation Development page for this event.
Catering is not provided, but do feel free to arrive coffee in hand.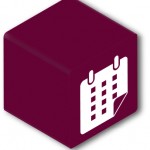 The event is delivered as part of the RKE Development Framework.