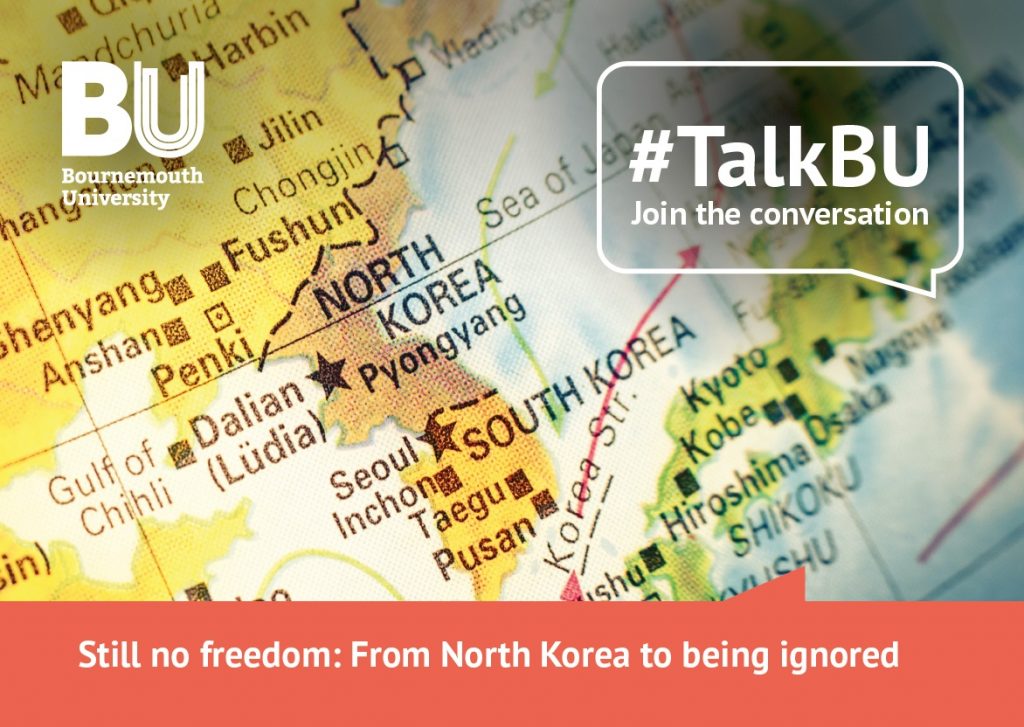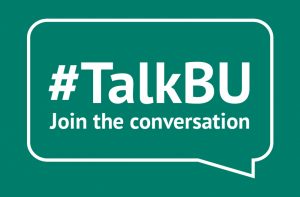 #TalkBU is a monthly lunchtime seminar on Talbot Campus, open to all students and staff at Bournemouth University and free to attend. Come along to learn, discuss and engage in a 20-30 minute presentation by an academic or guest speaker talking about their research and findings, with a Q&A to finish. 
---
North Korean women are routinely subject to systemic sexual violation. But for the many who successfully escape their country to also overcome hunger, the search for freedom is just as tough, as they are frequently abducted, sold and exploited by traffickers.
Dr Hyun-Joo Lim will be discussing her research on North Korean female defectors living in the UK and the systemic human rights abuse they experienced both inside and outside their homeland.
When: Tuesday 5 December at 1 – 2pm
Where: Room FG04, Fusion Building
Click here to find out more about our future and previous #TalkBU events.