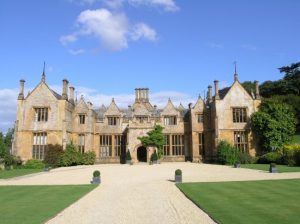 Do you have a great idea for research in health or social care?
Would your team benefit from protected time and expert support to develop your idea into a competitive funding application?
The Research Design Services South West (RDS SW) and South Central (RDS SC) are delighted to offer a unique opportunity to researchers in health and social care across their regions. to attend a week-long residential Grant Writing Retreat at Dillington House, near Ilminster in Somerset from Monday 4 September to Friday 8 September 2017 inclusive. The purpose of the Retreat is to give busy professionals dedicated time to rapidly progress their research idea into fundable proposals. The Retreat will provide a supportive environment for research teams to develop high quality research proposals prior to application to national peer-reviewed funding streams. Participating teams will enjoy protected time dedicated to the development of their research proposals away from the distractions of their workplace, expert help and support from RDS adviser staff and the experience of working as part of a professional research team.
I urge you and your colleagues to have a look at the website to find out more details, the process for applying for a place on the retreat, and examples of success stories: http://rds-sw.nihr.ac.uk/rgwr.htm
The cost of the retreat is £2,850 per team of three researchers (see website for details). The opportunity to apply is open to everyone across our region.
HOWEVER, for teams that successfully apply for a place on the retreat, and that consist of at least one member of staff from the Department of Nursing and Clinical Sciences here at BU, the University can offer a limited number of places funded by the Department (2 but might be able to stretch to more).   If you don't have anybody in mind within the department but still interested in collaborating and applying for a free space offered by the university please contact us and we can facilitate this and try to find people with shared interests and ideas.
Applications for the retreat must be submitted to RDS by 1pm 26th April 2017, and it is important that you discuss your application with someone from the BUCRU/RDS team at an early stage (Sarah Thomas, Helen Allen, Sharon Docherty, Andy Powell, Peter Thomas).
Your local branch of the NIHR Research Design Service is based within the BU Clinical Research Unit (BUCRU) on the 5th floor of Royal London House. Feel free to pop in and see us, call us on 61939 or send us an email.