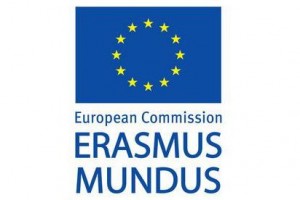 I am delighted so many of you have been inspired to apply for Erasmus Mundus after Rudy Gozlan's recent success with the TECHNO project (presentation available at I:\R&KEO\Public\RDU\Erasmus Mundus). With this in mind, RKE Operations will now manage both the pre- and post- award process for all Erasmus Mundus applications with immediate effect. The process will therefore be just like any research bid you wish to submit at BU, and the key person to contact if you wish to apply is Paul Lynch.
For anyone unfamiliar with it, the Erasmus Mundus is a European Commission funding programme which provides organisations such as BU in order to establish partnerships and to individual researchers, students or professional support staff in order to study/ research/ teach. There are 3 'actions' of support which you can read in more detail in this blogpost. It's a great scheme and a fantastic way to create networks across the world.
Erasmus Mundus is not to be confused with its sister 'Erasmus' programme which supports study exchanges and work placements in Europe for students for a minimum of 3 months and funding to help support staff teaching or training visits to partner universities or enterprises in Europe. This will still be managed by Deborah Velay in Student & Academic Services as it is heavily student focused, has different pre- and post- award management requirements to Erasmus Mundus.
Any confusion between the two schemes should be eliminated with the Erasmus for All programme which will see the merger of 7 huge Lifelong Learning Programmes funded by the Commission, including Erasmus, Erasmus Mundus, Leonardo, Grundtvig, etc. I will keep you posted with details as I get them!