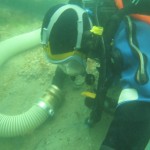 Dave Parham and Paola Palma (School of Applied Sciences) have been researching the Swash Channel Wreck which lies in approximately 7m of water in the Swash Channel in the approaches to Poole Harbour. The site was discovered as a side-scan sonar anomaly as a result of a geophysical survey conducted by Wessex Archaeology on behalf of Poole Harbour Commissioners and Poole Borough Council. The site has since been designated as a Historic Wreck.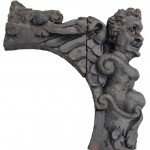 The ship is the subject of a major excavation by BU, supported by English Heritage. It has been dated to around 1630 and includes the earliest ship carvings ever found in the UK, including a mysterious wooden merman, and much of the evidence found on the wreck suggest that it would have been a relatively high status ship for its period.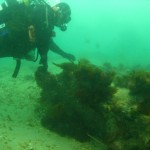 The wreck has been featured on the One Show (6 April 2011) where presenter Dan Snow took part in a dive on the wreck in the mouth of Poole Bay alongside a team of BU Marine Archaeologists, led by Dave.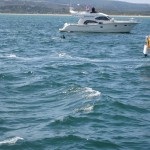 Dave will also feature in the fourth episode of Britain's Secret Seas, The Bustling South, on 29 May at 8pm on BBC2.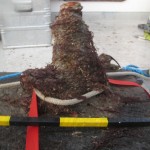 After conservation, finds from the Wreck and all the information from the excavation will be passed on to Poole Museum Service to be displayed to the community.