Dr Martyn Polkinghorne added an excellent post a couple of weeks ago about Knowledge Transfer Partnerships (KTPs). Following on from this David Kilburn, Head of Business Development and Associate Professor (Enterprise) in the School of Tourism, has added this post about how KTPs with BU helped local SME Dorset Cereals.
I have been involved in KTP schemes for about 8 years and during that time I have written 11 successful 2 year classic schemes and 6 short KTP schemes.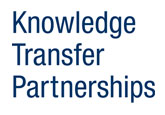 Basically the KTP scheme is a partnership between BU and a company whereby knowledge is transferred both ways – from the university to the company and vice versa. An Associate – a graduate from anywhere in the world – is employed for 2 years on average and has 2 supervisors, 1 from BU and 1 from the company.
The Associate also receives structured training and development on quarterly training days set up by the funding body, Momenta.
Seven of the classic KTP schemes have been with food related companies such as Dorset Cereals (2), Fudges Bakery, Chococo, Olives Et Al, Cowdry's Bakery, Sandridge Farmhouse Bacon and Sun Cottage Wholefoods.
All of the above KTP schemes have been successful but the double scheme at Dorset Cereals was particularly successful and quadrupled the business within two years.
There now follows a more detailed overview of the Dorset Cereals success story.

Dorset Cereals is now the UK's leading provider of muesli following the successful completion of two Knowledge Transfer Partnerships with Bournemouth University.
The Dorchester-based company, which produces flakes, granola, porridges, bars and slices as well as muesli, hired University graduates to help develop its marketing and production functions. And on the back of Bournemouth University's support Dorset Cereals has nearly quadrupled the size of its business.
When Managing Director Peter Farquhar arrived at Dorset Cereals in 2005 there was no marketing function – and having seen a story about another company which had worked with the University on a knowledge transfer programme and received an emarketing mail shot from David Kilburn, Head of Business Development, Mr Farquhar got in touch with David at Bournemouth's School of Services Management (now the School of Tourism). "We had an outrageous plan that would see us become the UK's leading muesli provider and together with the University we identified two big gaps that needed plugging," he said. "One was around the relationship with our consumers, particularly the website, where we had no expertise in the business, and the second was around production capacity and processes which we needed to change to meet the planned volume growth."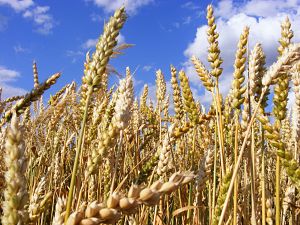 Bournemouth University graduate Harriet McKay – who has since been appointed as the company's Communications Manager – was brought in to deliver the marketing support. "When I started, the website was plain and there was absolutely no reason for customers to come back to the site," Harriet explained. "I worked with the team at Dorset Cereals and their design agency to create a new website that would create more visits and importantly communicate their brand values. Before the University's involvement the company had 16,000 emails on its database, now we have over 200,000. It's been a fantastic success story."
The company, which had access to University academic expertise around web marketing and database development, also commissioned a second knowledge transfer programme to up production targets. "We brought in new equipment and employed new staff, but ultimately we needed to change the way we worked on the factory floor and the University helped us to improve our production capacity and processes," Mr Farquhar said. "The University's involvement has been pivotal to our successes – frankly we couldn't have got to the stage we are without the involvement of Bournemouth's staff and students."
Dr Martyn Polkinghorne, Bournemouth University's Knowledge Transfer Programmes Centre Manager, said the partnership with Dorset Cereals was a good example of what the University can bring to business. "Businesses should be more aware that universities have the capability to make a direct impact on their bottom line, as we have in this case. Here at Bournemouth we have particular expertise in supporting the food and drink sector, as well as many other key specialisms which firms are tapping into."
David Kilburn
Associate Professor Enterprise
Head of Business Development
School of Tourism
For further information on KTPs, view the following webpages: