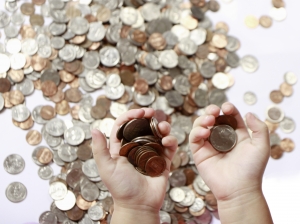 This week is fEC week on the Blog! Each day we will be explaining a different element of fEC as a quick reference guide to help you prepare the budgets for your research proposals. Today's focus is on estimating staff time.
See Friday's blog post (Introduction to full economic costing) for an explanation of what fEC actually is and why we use it to cost projects.
Step 2 – Estimating staff time
A key resource in the delivery of any project is academic staff time. All projects will have a Principal Investigator (PI) and some may also have Co-Investigators (Co-Is). PIs and Co-Is are the core academic staff who probably also spend time working on other research/enterprise projects as well as having other duties, including teaching and administration.
Academic staff are required to estimate how much time they think they will need to spend on a particular project. Below is a suggested approach as to how this could be done by taking into account three considerations: i) time available to do new research/enterprise, ii) project tasks, and iii) what to include and what to exclude. Considering these three things should help to produce an estimate of the average number of hours per week over the life of the project that could be spent on the project in question.
Academic staff will generally not have to keep detailed formal records to verify this, but will have to be able to:
justify this as a reasonable estimate of the effort required to deliver a particular project
produce some evidence of time spent on the project at the end of the project, e.g. lab notes, minutes of project meetings etc
Some funders (such as the EU) require more detailed documentation to justify the amount of time spent on a project; this can include keeping accurate timesheets showing time spent working on the project and the tasks that were undertaken. Where necessary, the CRE Operations team will advise as to the exact requirements. 
Time available to undertake new research – It is worth considering the amount of time already committed to teaching activities, management/administrative duties and other research/enterprise projects. 
Project tasks – The second consideration is the factors that are likely to affect how much time a particular project may require. Projects differ in terms of scale and complexity and have varying requirements for the amount of academic time needed. The following factors might be worth considering, but this is not an exhaustive list as each project will differ:
Research project tasks
Factors likely to affect this
Establish methodology, approach, technique
What is PI's experience?How well understood is the area?
Assemble project team / plan / coordination of team meetings
How many PI/COI?How many collaborating partners?

Frequency of meetings

Fieldwork, Laboratory, Studio
What is PI's experience?How well understood is the area?

How accessible is the location?

Recruitment of sample/research subjects

Report writing (initial, progress, final)
How demanding is the funder?How many words is each report?
Conference attendance / dissemination activities
How large scale is the planned activity?Where are the conference held?
What to include / exclude – Under fEC methodology, certain activities be included whilst others can't.
Include:
Write-up time for reports and dissemination activities
Direct time required to manage the project, undertake the work and supervise any project staff
Exclude:
Bid preparation time
Postgraduate research student supervision (if applicable)
General administrative duties not directly related to the project 
Time estimate – The PI should now be in a position to confidently estimate the amount of time which will be spent by staff on the project.
You can use the BU estimating staff time spreadsheet as a rough guide to calculate time available to undertake new research and enterprise activity.
See tomorrow's blog post on Directly Allocated (DA) costs for the next exciting installment of fEC!