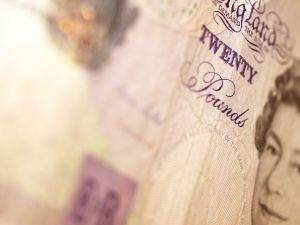 This week is fEC week on the Blog! Each day we will be explaining a different element of fEC as a quick reference guide to help you prepare the budgets for your research proposals. Today's focus is on estate and indirect costs.
See Friday's blog post (Introduction to full economic costing) for an explanation of what fEC actually is and why we use it to cost projects.
Step 4 – Estate and Indirect costs
There are some major items of expenditure in support of research activities made both by the School and centrally by the University. These costs are important as they ensure that the University has a well-maintained infrastructure and administrative support to enable research and enterprise activities to be carried out. Under fEC these are termed estate costs and indirect costs.
Estate and indirect cost charges replace the previous 'overhead' charge that was applied to research projects. Whereas the overhead was a fairly arbitrary charge, the estate and indirect costs are true costs that the University is incurring and are based on the expenditure contained within the audited annual accounts.
The calculation of estate and indirect costs is a mandatory requirement for all UK HEIs, and is done using the same methodology in each institution. The costs that are calculated will be different, but they will have been calculated in a standardised and consistent way.
Estate costs – these provide a share of the cost of providing the physical infrastructure for research, and are calculated by each HEI using its own cost rates.
Indirect costs – these are non-specific costs charged across all projects based on estimates that are not otherwise included as directly allocated costs. Examples of costs included in the indirect cost charge are:
academic support time not spent on teaching, research or other (as defined by TRAC)
clerical and technical staff costs
non-staff costs in academic departments
staff and non-staff costs in central service departments
gross cost of capital employed (i.e. restructuring and interest costs and the net COCE)
Estates and indirect costs are driven by the academic/research FTE allocated to the project and will be calculated by the CRE Operations team as part of the costing.
See tomorrow's blog post on exceptional costs for the final exciting installment of fEC!