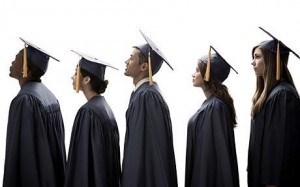 There are 7 main Programmes offering support for collaboration related to Higher Education; all which have calls attached to them. These are:
ALFA:To improve the quality, relevance and accessibility of Higher Education in Latin America and to contribute to the process of regional integration in Latin America, fostering progress towards the creation of a joint Higher Education area in the region and exploiting its synergies with the European Union.
EDULINK:Supports cooperation between HEIs in the EU and African, Caribbean and Pacific States (ACP countries). It represents a harmonised approach to the implementation of EU funded programmes in the ACP countries with a view to improving the effectiveness, management, visibility and impact of ACP-EU cooperation in the field of HE.
Erasmus Mundus: A cooperation and mobility programme that aims to enhance the quality of European Higher Education and to promote dialogue and understanding between people and cultures through cooperation with HEIs in third countries. It supports joint programmes, partnerships and the promotion of European HE.
EU – US Cooperation in HE (ATLANTIS): To promote understanding between the people of the EU and the USA and to improve the quality of human resource development. ATLANTIS supports innovative projects for cooperation in HE and VET which are designed to develop and implement double or joint transatlantic degrees for students in the EU and US and other forms or cooperation including mobility and policy oriented measures
ICI Education Cooperation: EU cooperation with Australia, New Zealand, Japan and Republic of Korea includes bilateral cooperation projects in higher education and vocational training (ICI-ECP).
Lifelong Learning: To reinforce the contribution made by education and training to achieving the Lisbon goal of making the EU the most competitive knowledge based economy, with sustainable economic development, more and better jobs, and greater social cohesion.
Tempus: Supports the modernisation of higher education in the Partner Countries of Eastern Europe, Central Asia, the Western Balkans and the Mediterranean region, mainly through university cooperation projects. It also aims to promote voluntary convergence of Partner Country higher education systems with EU developments in the field of higher education such as the Lisbon agenda and the Bologna process.