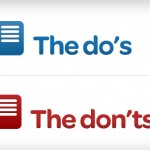 The Do's of writing a good research bid:
C – O – M – P – E – T- E
Clarity: avoid the overuse of technical jargon, spelling/grammatical errors and being overly descriptive or long-winded. Ensure that the bid is systematically structured and you make clear your aims and why these are important.
Other's work: ensure that you present a balanced appraisal of the relevant literature in your field; that the research questions you identify are novel; that you exhaust any existing data rather than duplicate in your own plan of work.
Methods & workplan: ensure that you have a sufficient sample size; consult stakeholders; have clear interpretation plans; address ethical issues; have a realistic timeline; be clear on the coordination of co-investigators.
Potential impact & outcomes: state expected outcomes and impact and dissemination plans beyond the academic community.
Explain your costings: justify staff of requested grade; the need for equipment/travel.
Tune into the Funder: ensure the proposal fits with their aims, that you are eligible to apply and that the funder will cover the resources you request.
Expertise: if you are not experienced in winning bids, involve an experienced colleague/approach a collaborator and submit your proposal to RORP (where available)
The Don'ts of writing a good research bid
Do not rush it; take time to plan and prepare
Do not bid for a large grant if you are relatively new to grant bidding
Do not proceed with work up to full bid and submission if you have any doubts about strategic fit or your eligibility
Do not work in isolation
Do not ignore the internal peer review scheme RPRS
Do not assume that the funder will understand all acronyms or technical jargon
Do not mistake a research bid for a literature review of the subject area when writing the background to your proposal
Do not ignore difficult issues whether they are technical or ethical
Do not promise the earth!
Do not submit final bid without having an experienced colleague read over it first
Do not propose referees (if invited to do so) who you have published/worked with
Checklist to Complete Prior to Proposal Submission
Does your research fit the funders remit?
Do you meet the eligibility criteria for the funding scheme?
Is the research question/hypothesis you are asking an important one?
Are the research aims clearly stated?
Have you provided a bibliography and appraisal of current work in the field that demonstrates your familiarity with the subject?
Is the novelty value of the proposed research argued well?
Have you demonstrated the potential social and economic impact of the proposed research?
Have you demonstrated that the approach you will use is the best way to address the research question?
Have you documented a contingency plan in case of unexpected controls/lack of participants etc?
Have you included any pilot data to help the funders gain confidence?
Are the roles of the co-PIs clearly defined and their expertise demonstrated?
Have you eliminated technical jargon and spelled out any acronyms?
Have you ensured there are no grammatical or spelling errors in your application?
Have you ensured you are within the word limit for the application?
Does your Research Director/experienced colleague think it reads well?
Who can I ask for further help?
Contact Caroline O'Kane in the Research Development Unit for advice on what makes a good proposal.  
Caroline also runs the University's Research Proposal Review Service (RPRS).  In addition to your proposal being peer reviewed, Caroline can advise on funding criteria, funders and eligibility issues.  
For the best results please get in touch with Caroline as soon as you start developing a funding proposal – the RPRS can support your bid in more ways than you think.
Find out more: