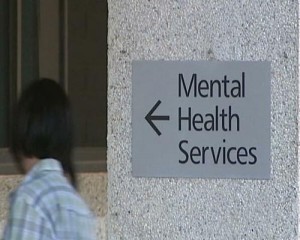 As part of Mental Health Week here at BU Dr Sara Ashencaen Crabtree from HSC has highlighted the research that underpins her forthcoming book on psychiatric care in Malaysia.
The annual commemoration that is Mental Health Day this year promotes the theme: 'The great push: investing in mental health'. As a theme it serves to underline both the enormous, global burden of mental illnesses that nations grapple with and the commensurate need for effective psychiatric services to keep pace with these needs. Another very important aspect of Mental Health Day is to highlight the hidden and stigmatised voices of the sufferers of mental illness. This was the inspiration behind my research into service user perspectives in Malaysia. The culmination of many years of research into this highly neglected issue has seen the completion of my book:  A Rainforest Asylum: The influences of colonial psychiatry in Malaysia, which will be published later this autumn under Whiting & Birch publishers.
This study first started out as the basis of my doctoral research, but has since been revised to incorporate data that extends the scope of the topic both internationally and historically.  To this end, the study used an intensive and extensive ethnographic methodology in the penetration and analysis of institutional care in the region, where the majority of psychiatric patients were long-stay residents. Within the walls of one particular psychiatric institution, where fieldwork was carried out close relationships with the residents, as well as the staff, enabled me to gather invaluable and hitherto untold narratives. These provided rich seams of information of sequestered lives and diachronic, as well as often anachronistic, institutional practices, which overturned many of my previously held assumptions. These stories, combined with triangulation data-gathering strategies, yielded unique insights into, not only contemporary institutional care in Malaysia, but even into its more distant colonial roots.  The aim and relevance of The Rainforest Asylum, therefore, is that it captures the fascinating and otherwise lost voices of Malaysian service users, in a cultural context where a scientific, positivistic discourse prevails. However, its aims are more far reaching in that while providing an account that straddles the fault lines of both medical sociology and medical anthropology, it also critically engages with intriguing historiographic accounts of imperial psychiatry in the British Empire, as well as that of colonial France and the Netherlands. These serve to illuminate the ideologies and practices underpinning the colonial psychiatric mission across the nineteenth century in Asia and Africa, and which today hold identifiable influences, both for good and ill, in contemporary psychiatric services in post-colonial nations.
For details of Sara's previous publications, see her profile on BURO.