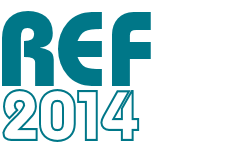 This week is REF Week on the Blog! Each day we will be explaining a different element of the Research Excellence Framework (REF) as a quick reference guide to help you prepare for the forthcoming REF exercise – REF2014.
Today's post covers the frequently asked questions Matthew, Anita and I are asked about the REF.
If you have a question which isn't covered in this list, add it as a comment or email it to me and I will add it to the FAQs!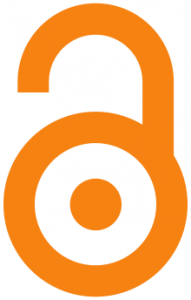 I need an extra publication and all the normal journals I submit to have very long waiting lists. What can I do? – You could consider open access publishing as a route to getting your work published and in the public domain. Open access publishing typically has much shorted publication times, often only 2-3 months between submission and publication. Open access journals are eligible output types for the REF and are usually peer-reviewed to the same level of quality and scrutiny as traditional subscription journals. Open access publishing also has the addition benefit of sharing your research with the whole world, rather than only those who have access via paid subscriptions. This increases the visability and potentially the impact of your research. BU has a dedicated central budget to support open access publishing – read more here – Launch of the BU Open Access Publication Fund.
How can I increase the visibility of my published work and maybe increase the number of citations? – As above, one of the best ways of increasing the visibility of your work is to make it freely available, either by publishing in open access outlets or adding a full-text copy of your publication to our institutional repository, BURO. You can use the Sherpa RoMEO database to check whether your publisher supports open access archiving in repositories – the majority of them do! Don't worry too much about the copyright as this will be checked for your by the BURO team prior to your output being added to the live repository. You can also blog about your research findings and outputs on this Research Blog! The blog is visable externally and well optimised to be picked up by search engines, such as Google. We always want to hear about the excellent research you're doing, and anyone at BU can have access to add their own posts. Just email Susan Dowdle and she'll get you blogging in no time 🙂

I need to win some research grant funding to strengthen our REF submission. How can I increase my chances? – My main advice here would be to choose your potential funder wisely; research proposals take considerable time and effort to put together and there is little point spending your time writing a proposal which a funder is unlikely to fund, e.g. if your research idea doesn't fit the funder's strategic aims. Make use of our internal peer review scheme, the RPRS, to ensure your research proposal is submitted to the most appropriate funder and to strengthen and add value to your proposal prior to submission. We can also advise you of which funders have shorter turnaround times so you can get started quickly and bring in some funding during the REF period.
I am unlikely to have four outputs to submit to the REF. Can I still be entered? – Possibly. The REF team acknowledge there are a number of reasons as to why a researcher may not be able to produce four outputs during the REF period. Clearly defined circumstances include qualifying as an early career researcher, part-time working, maternity, paternity or adoption leave, and secondments or career breaks outside of the HE sector. The REF team also recognise that there are a number complex circumstances which may result in a researcher not being able to produce four outputs – these include disability, ill-health or injury, mental health conditions, constraints relating to pregnancy o maternity, childcare or other caring responsibilities, gender reassignment, etc. Further details on how BU will be dealing with circumstances such as these will be released in the BU REF Code of Practice. In the meantime if you would like to discuss your personal circumstances with someone, you should contact your REF UOA Leader, Anita Somner or myself, or Judith Wilson in HR. All queries will be dealt with on a confidential basis.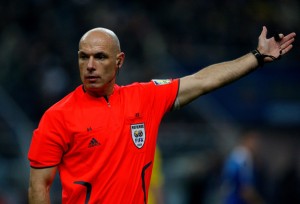 I work at the University on a part-time basis. Can I still be submitted to the REF? – As above, the REF recognises part-time working as a clearly defined circumstance which can result in a researcher being unable to produce four outputs during the REF assessment period. It is likely this will be dealt with on a pro-rata basis, e.g. a researcher who has been on a 0.5 FTE contract throughout the REF period is likely to be required to submit 2 outputs. Further details will be included in the BU REF Code of Practice.
I'm not sure which of my outputs to submit to the REF. Will there be an opportunity for them to be reviewed externally before the submission? – Yes! We will be holding at least two more mock exercises reviewing outputs, one in spring 2012 and the other in spring 2013. Further details will be communicated via the blog in due course.
Remember – if you have a question which isn't covered in this list, please add it as a comment or email it to me and I will add it to the FAQs!
Check out the posts appearing on the Blog every day this week as part of REF Week!