A fantastic opportunity for public engagement has been launched by the AHRC and BBC Radio 3!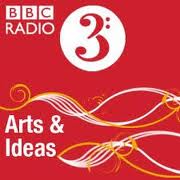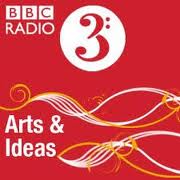 They have launched a second opportunity for arts and humanities researchers based at UK universities to get their research ideas on air.
In June of this year BBC Radio 3 and the AHRC announced the 10 academics selected for the inaugural New Generation Thinkers Scheme, the culmination of a pilot talent scheme, with over 1,000 applicants, for emerging academics from the arts and humanities with a passion for communicating the excitement of modern scholarship to a wider audience and who have an interest in broader cultural debate. The announcement attracted widespread media interest [link: http://www.guardian.co.uk/media/2011/jun/28/bbc-new-generation-thinkers-contest  ]
The academics selected were chosen from a group of 57 finalists who attended a series of day-long workshops at the BBC exploring the key to making scholarly research into good programmes. They've gone on to work with BBC producers to develop their broadcasting ideas, contributed to Radio 3's Free Thinking festival, made regular appearances on Radio 3's arts and ideas programme Night Waves and pitched ideas for full length programmes based on their research.
Now the AHRC and BBC Radio 3 are looking for applications for the New Generation Thinkers of 2012.
Up to sixty successful applicants will have a chance to develop their programme-making ideas with experienced BBC producers at a series of dedicated workshops and, of these up to ten will become Radio 3's resident New Generation Thinkers. They will benefit from a unique opportunity to develop their own programmes for BBC Radio 3 and a chance to regularly appear on air.
This year the New Generation Thinkers scheme will also be joined by The Review Show on BBC TWO and the BBC Scotland Arts TV team who will be looking to develop New Generation Thinkers and their ideas into arts television.
Details on how to apply can be found here: http://www.ahrc.ac.uk/FundingOpportunities/Pages/NewGenerationThinkers.aspx  and the deadline for applications is midnight on Wednesday December 7th.