The call for New Generation Thinkers 2023 has launched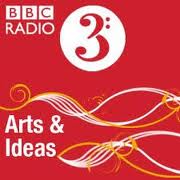 Since 2010 the New Generation Thinkers scheme has developed a new generation of academics who can bring the best of university research and scholarly ideas to a broad audience through the media and public engagement.
It's a chance for early career researchers to cultivate the skills to communicate their research findings to those outside the academic community. Each year, since 2010, 60 applicants are invited to create ideas with the BBC, of which 10 will be chosen as New Generation Thinkers.
Your research must have a primary focus in the arts and humanities. Your research could be bringing together arts and humanities research with other non-AHRC funded disciplines, provided you can demonstrate suitable links to the world of arts and humanities and that arts and humanities remains a primary focus.
The 10 that are selected as New Generation Thinkers, will be working with BBC Radio 3 and benefiting from a unique opportunity to develop their own programmes for the station and a chance to regularly appear on air. The AHRC also provides media training for Thinkers, and offers the possibility of working with BBC TV, speaking opportunities, involvement with the AHRC-funded Being Human Festival and more.
Please contact Eva Papadopoulou, (till 2nd August and then again from 1st September) if you are interested or have any queries, or Sam Goodman (during August) if you want to have an informal chat. For more information about the scheme can be found here. The timeline of the process is as below.
Timeline
30 June 2022, 09:00  
Opening date
25 August 2022, 11:00
How to apply webinar–organised by the AHRC, can be found here
19 September 2022 
final proposal submitted in the UKRI Funding Service
19- 22 September
RDS review
22 September 2022, 16:00
Closing date -submission
November 2022
AHRC and BBC assessment meeting
Week commencing 12 December 2022
Applicants informed of decisions
January 2023
Final 60 attend workshops with the BBC
January to February 2023
Final 10 advised