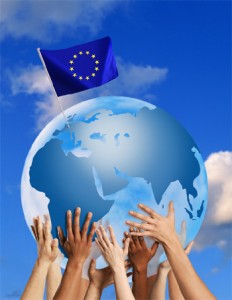 Yesterday's blog post highlighted that a draft document we have obtained from the European Commission on Horizon 2020 has indicated that a major area of focus for research funding will be on Societal Challenges. This theme will incorporate EU policy and will focus on bringing together a critical mass of resources and knowledge across different fields, technologies and scientific disciplines. Societal Challenges will be addressed through activities which cover the full cycle from research to market, with a focus on innovation-related activities, such as piloting, demonstration, test-beds, support for public procurement, social innovation and market take-up of innovations.
 Six thematic areas are included:
Health, demographic change and well-being;
Food security, sustainable agriculture and the bio-economy;
Secure, clean and efficient energy;
Smart, green and integrated transport;
Climate action, resource efficiency and raw materials;
Inclusive, innovative and secure societies
I have summarised information contained in the draft Horizon 2020 document for you on each of these areas. Information includes the focus of the thematic area, the rationale behind it and likely areas and activities to be funded. This is a draft document so nothing is set in stone as yet, but it is definitely worth preparing for this now so you and your partners are ready for calls being released in 2013/14.
 This information is highly confidential and not to be circulated outside of BU and can therefore be found on the I Drive:  I:\CRKT\Public\Horizon 2020