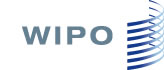 Bournemouth University's Director for the Centre for Intellectual Property Policy and Management (CIPPM), Professor Martin Kretschmer, has been invited to speak at the World Intellectual Property Organization (WIPO) in Geneva.
Professor Kretschmer will open the 'Economics of Intellectual Property' seminar series on 15 February 2012, with a presentation entitled 'Private copying and fair compensation: An empirical study of copyright levies in Europe'.
His work is the first independent empirical assessment of the European levy system as a whole. It consolidates the evidence on levy setting, collection and distribution and reviews the scope of consumer permissions associated with levy payments.
Professor Kretschmer will present the results of three studies into printer/scanners, portable music/video/game devices, and tablet computers, including his analysis of the relationship between VAT, levy tariffs and retail prices in 20 levy and non-levy countries.
The full seminar series sees six presentations in Geneva between now and November, each by one of the world's top Intellectual Property researchers. The full programme, including presentations by Professors of Stanford University and the University of Tokyo can be accessed online.
A video version of Professor Kretschmer's and other 'Economics of Intellectual Property' presentations will be available after the event through the WIPO website.