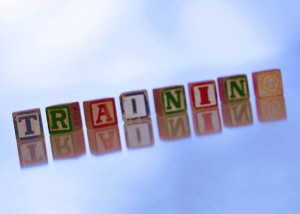 Todays post will tell you all about Strand Two of the Grants Academy.  
Strand Two: Bespoke training and development programme
In essence Strand Two of the Grants Academy will follow the same format as Strand One.  
Strand Two will be a bespoke programme tailored to a specific group of academics (Research Centres, research themes, etc).  For example, the BU-wide scheme would offer advice and training on general research funding bodies whereas the bespoke scheme would offer advice on funding bodies that fund research in that particular field.
More importantly it is directed towards groups of staff who would be working together on a bid and subsequently 'hunting as a pack'.
The provision of Strand Two could be requested by senior academic managers (e.g. UOA Leaders, Heads of Academic Group, Deans, etc.) and could also be initiated by the Pro Vice Chancellor for example, where a Research Centre has had limited success in attracting external research funds. 
Completion of Strand Two will entitle the group to all of the resources listed for Strand One, and will also entitle the group to dedicated support from the Research Development Unit for a period of three months to prepare bids for external funding. This support will depend on the specific skills requirement of the group, but may include support with EU funding, collaborative grants support, or support with bids for fellowship / early career funds.
 Strand Two of the Grants Academy will run as and when required, and it is anticipated this will be twice during 2012-13. The number of attendees per session would be discussed with the academic lead as part of the bespoke design of each Strand Two programme. As with Strand One, all attendees  will be required to work on a proposal after the session and to submit this proposal for external funding within six months of completing the training programme. They may remain part of the Academy for a maximum of 18 months during which time they will be expected to have submitted a minimum of three external bids.
Want to find out more?
If you would like to find out more please contact Caroline O'Kane
Tomorrow: learn about Strand Three (post-award training).