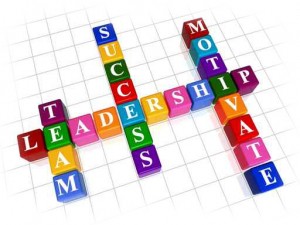 Strand Three – post-award training
The third strand of the Grants Academy will focus on post-award project management for Principal Investigators new to managing a grant.
The administrative specifics of managing a grant at BU will be covered in the awards information pack sent by RKE Operations to the PI prior to the start of the award, and for larger and/or more complex projects this will be discussed at the project kick-off meeting, led by the Research Development Officer (Research Conduct).
Strand Three is based on Vitae's Leadership Development for Principal Investigators Framework and focuses on the skills required to successfully manage the grant, including:

What is expected of a principal investigator
Research environment and legal requirements
Impact and public engagement
Managing people
Project management
Network
Publishing outputs
Strand Three will offer new PIs with limited experience the opportunity to be mentored by a PI with significant experience who can advise and guide them on all aspects of research and project management.
Support will be provided to the mentor and mentee by the Research Development Officer (Research Conduct).
As part of Strand Three, the mentees will be required to complete the Vitae online resource for new PIs and their progress will be discussed during their meetings with their mentor, who will also advise where they might benefit from additional training to obtain the skills required to be a successful PI.
How to apply
The Grants Academy will officially launch on Monday, 2nd April.  Details about how to apply will be posted on the Research Blog on Monday.  Watch this space if you're interested in joining the Academy.
Want to find out more?
If you would like to find out more please contact Caroline O'Kane