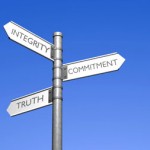 The 4th World Business Ethics Forum (WBEF) will be held from 16 to 18 December 2012 by the School of Business of Hong Kong Baptist University (HKBU).  BU have received an invitation to submit papers for presentation at the Conference.
The theme for this 4th WBEF is Corporate Social Responsibility (CSR) and Sustainability.  HKBU welcome research papers related to this broad theme.  Suggested topics include:
Dimensions and theories of CSR; CSR and risk management; CSR and business ethics; CSR and strategic management; CSR and corporate sustainability; CSR and corporate governance; CSR reporting and capital market; Corporate sustainability management; Legal issues of CSR; CSR in Asia; CSR in China; CSR education; CSR case studies; CSR in western perspectives; and other related issues.
They anticipate that over 150 scholars and professionals across the world will attend the Conference.  Selected papers from the Conference will be published in a special issue of Journal of Business Ethics.
The deadline for paper submission is 30th June 2012.  Please submit the full paper and enquiries to the Conference Secretariat at wbef@hkbu.edu.hk.  Email submissions in Word format are strongly preferred.  Submission of full paper for review indicates that it or a similar version has not been previously published or is not simultaneously under review elsewhere.  Each submission should include FULL contact details, including the author(s)' brief bio, institution affiliation, mailing address, telephone and fax number, e-mail address, topic area (up to three topics selected from the above).  Full paper should not be more than 40 pages in double-line spacing (all inclusive) and must follow the style guidelines of the Journal of Business Ethics (JBE).
For more details of the Conference, please visit the web site at http://www.hkbu.edu.hk/~wbef.  The Conference Committee will select full papers on a competitive basis, and author(s) will be notified by September 2012.