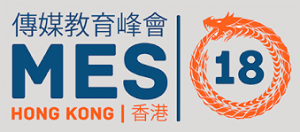 CEMP convened the 12th Media Education Summit in Hong Kong last week. It was the biggest MES so far, with 170 delegates from 27 countries attending at Hong Kong Baptist University.
Feedback from delegates has been overwhelmingly positive – see the MESHK18 twitter thread – including invitations from prospective hosts in Asia. North America and central Europe for future years and several CEMP Ed-Doc enquiries have already been made by delegates from Hong Kong, China and Japan. Here are two examples:
I would like to thank you once again for a wonderful time in Hong Kong. For me it was a learning experience like no other, an experience that i shall never forget.  (Doctoral student, Malta).
First of all, thank you so much for producing such a lovely conference for 170 participants from 27 countries including me.I know how hard you have been working on the preparation and facilitation. Few people can do such matter. Take a sound rest and nice tea of Hong Kong, please. (Professor, Tokyo)
Researchers who presented have been invited to submit their work to Media Practice and Education, the journal edited in CEMP and BU doctoral graduate Marketa Zezuokova teamed up with South Island School to run this year's youth strand, concluding with the school students forming a 'flipped panel' to field questions from the academics.
All the keynotes, the Youth MES video and Karen Fowler-Watt's film with Fergal Keane will be available on the CEMP site in due course.
MES is a big project and the team at the event (Karen Fowler-Watt, Mark Readman, Annamaria Neag and Julian McDougall) are grateful to the people who make it happen at BU – Laura Hampshaw and Lokesh Sivakumar.
Watch this space for an announcement soon about the next MES!!