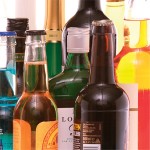 Alcohol Research UK have reopened the Small Grants Scheme.
Competition is always tough for a small grant award, so please check the criteria before applying:
Criteria for Funding Projects:
Small grants could fund small research projects, pilot research studies or demonstration projects with a strong evaluation component, up to £5,000 in total. The following criteria are used to judge all applications for small grants:
Does the project have the potential to make a significant new contribution to the alcohol evidence base, either in its own right or as a precursor to a larger project?
Are the aims well defined and achievable?
Is there a sound evaluation component to check whether aims have been achieved?
Preference will be given to projects that will have a demonstrable impact.
Alcohol Research UK is unable to contribute to the running and general costs of organisations, make donations or fund ongoing service provision.
Download a copy of the Small Grant Project application form
Conferences and Conference Attendance:
Applications may be made for a contribution towards running a suitable conference of up to £3,000 subject to the following criteria:
The conference would help to disseminate important new evidence or theories;
It has clear and identifiable aims; and
There would be some post event evaluation regarding the influence on policy and practice and Alcohol Research UK would be provided with a conference report.
Applications for conference attendance to present a paper will only be accepted from Alcohol Research UK funded individuals.
Download a copy of the Small Grant Conference application form
Download a copy of the Small Grant Conference attendance application form
The RKE Operations team can help you with your application.